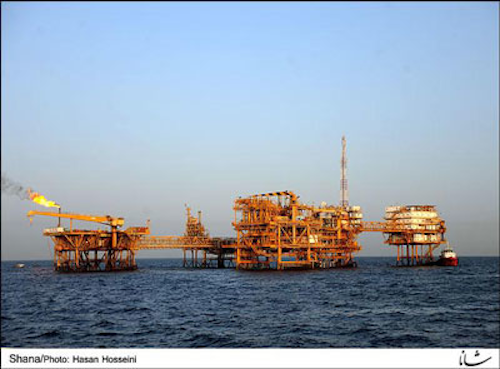 Offshore staff
TEHRAN, Iran – Production from the Forouzan oil field in the Persian Gulf is estimated to increase to 100,000 b/d by March 2015, following implementation of gas injection and installation of two new production and living-quarter platforms.
Forouzan overlaps Iranian and Kuwaiti waters. Currently it delivers 20,000-40,000 b/d of oil via 36 wells drilled from 12 wellhead platforms, in turn connected to two production platforms.
The present phase of field development is expected to add 258 MMcf/d (7.3 MMcm/d) of associated gas to Iran's production, according to Iranian new service Shana. This will be piped to an LNG complex in Kharg Island.

Iranian Offshore Engineering and Construction Co, (IOEC) has installed 156 km (97 mi) of new subsea pipeline. IOEC has fabricated and installed the jackets for the new FY-A and FZ-A platforms.
Petroiran Development Co. is the general contractor and IOEC is the manufacturer and installer.
9/10/2013