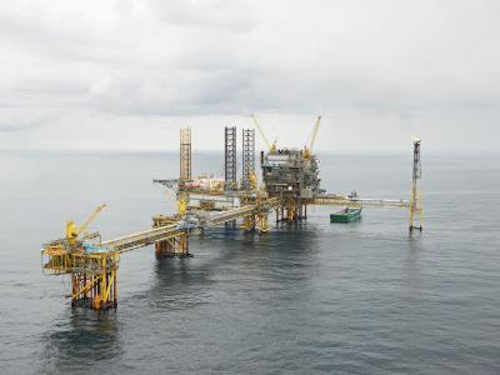 Offshore staff
COPENHAGEN, Denmark – Maersk Oil has notified the Danish gas market that production from its Tyra East and Tyra West complexes in the Danish North Sea will cease on Oct. 1, 2018, if the company cannot identify an economic solution for continued operations this year.
Under EU regulatory requirements, any decision to terminate production must be notified in a timely manner.
The Tyra facilities are approaching the end of their operational life after more than 30 years in production. Subsidence of the underground chalk reservoir is another concern.
However, this is Denmark's largest gas field with large volumes still to be recovered. The facilities are also the hub for various smaller facilities on the Tyra field such as the unmannedTyra Southeast, extended in 2015, and serve as the processing center for more than 90% of the country's gas production.
Over the past 15 years Maersk and its partners in theDUC consortium have spent more than DKK 1 billion ($152 million) on reinforcing the platforms to prolong production. 
Martin Rune Pedersen, managing director for Maersk Oil Denmark, said: "We are now evaluating long-term economically viable solutions for recovery of the remaining resources.
"As part of this, we will consider the terms under which a rebuild of the facilities could take place. The basis for a decision needs to be in place by the end of 2016 to ensure future production from the field."
The Tyra field is operated by Maersk Oil on behalf of the DUC, a partnership between A.P. Moller – Maersk (31.2%), Shell (36.8%), Nordsøfonden (20%), and Chevron (12.0%).
04/04/2016
Share your news withOffshore at news@offshore-mag.com