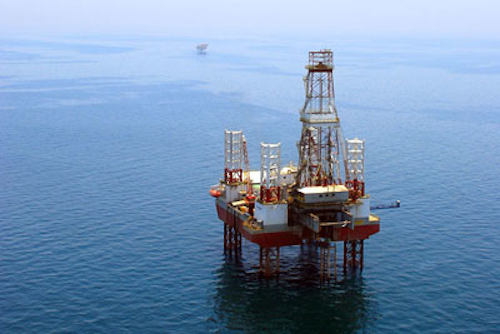 Offshore staff
TEHRAN, Iran – Iranian Offshore Oil Co. (IOOC) claims the 62.5° API oil flowing from the seventh production well on the Hengam field in the Persian Gulf is the highest quality for a light crude anywhere.
Oil production from the field started in 2010.
Heydar Yar-Veisi, director of Qeshm district at IOOC, told news service Shana: "Over the past five years, more than 35 MMbbl of crude oil has been extracted from this joint field located near the Strait of Hormuz."
Following new drilling, even white crude oil is being extracted from one ofHengam's wells, he added. 
The oil is exported from the platform through an offshore/onshore pipeline to the Bandar Abbas refinery and other installations on Qeshm Island after undergoing separation and preliminary processing.
Yar-Veisi estimated recoverable reserves in the field at 219 MMbbl of oil and 28.7 tcf of associated gas. Another feature of the crude is the low volume of water content, he added.
Plans are under way to increase capacity for processing and separation in the field to 180 MMcf/d of associated gas.
Elsewhere in the Persian Gulf, Iran and India should finalize a deal on development of theFarzad B gas field by next March, according to managing director of National Iranian Oil Co. (NIOC) Roknoddin Javadi.
This assumes that both parties reach a consensus on technical and commercial terms.
Indian developers will start appraising the project and will communicate their assessments to NIOC, he added.
04/21/2016
Share your news withOffshore at news@offshore-mag.com