Chevron's Gorgon sidelined by another gas leak
Chevron has suspended production at Gorgon after another leak, according to a Reuters report, after what the E&P company characterized as "a minor gas leak."
Jul 1st, 2016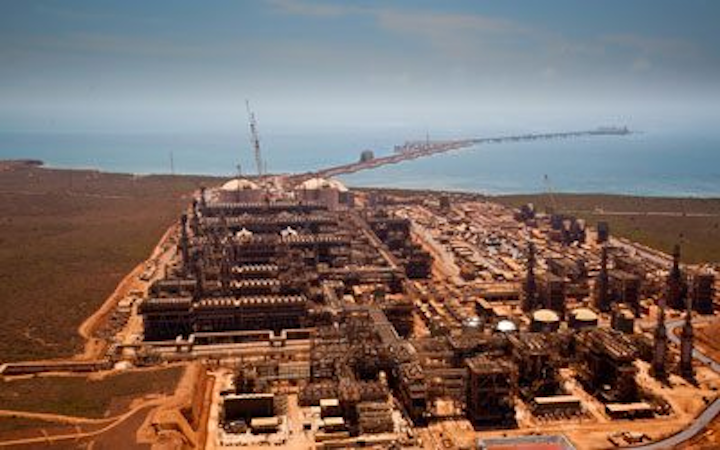 Offshore staff
PERTH, Western Australia– Chevron has suspended production at Gorgon after another leak, according to a Reuters report, after what the E&P company characterized as "a minor gas leak."
Nonetheless, Chevron told the news service that the LNG export facility, located on the Barrow Island offshore Australia, will not experience much downtime.
"Chevron Australia plans to undertake some minor repair work on the low pressure flare system at the acid gas removal unit before recommencing production in the coming week," it said in a statement to Reuters. "Plans remain on track to load the second cargo ofGorgon LNG in the coming days."
Production was temporarily halted in April due tomechanical issues with the propane refrigerant circuit on Train 1 at the plant site after entering production in March. 
A representative for Chevron Australia was not available at the time of this writing.
The Chevron-operated Gorgon Project is a joint venture between the Australian subsidiaries of Chevron (47.3%), ExxonMobil (25%), Shell (25%), Osaka Gas (1.25%), Tokyo Gas, (1%) and Chubu Electric Power (0.417%). When fully onstream, it will have an annual production capacity of 15.6 million metric tons of LNG.
07/01/2016
Share your news withOffshoreat news@offshore-mag.com