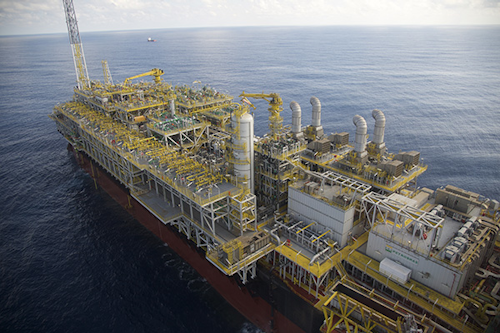 Offshore staff
RIO DE JANEIRO– In September, Petrobras has reported that it produced 2.88 MMboe/d, of which 2.75 MMboe/d was produced in Brazil and 130,000 boe/d abroad. This is a 1.4% increase in the company's total production compared to August.
The total oil and gas output in Brazil is a new monthly record. The average oil production in the country, which added up to 2.24 MMb/d in September, also set a new record.
Oil and gas production fromPetrobras-operated presalt fields offshore Brazil also set a new monthly record of 1.46 MMboe/d. The company says this volume is a 7.3% increase over a year earlier.
This result is due mainly to the growth in production in theLula and Sapinhoá fields, both located in the Santos basin.
In September, the average oil production from the company's operated presalt fields also set a new monthly record, at 1.17 MMb/d. On Sept. 7,Petrobras and its partners set a new daily oil output record in the presalt by producing 1.23 MMbbl.
Natural gas output in Brazil, excluding the liquefied volume, was 81.2 MMcm/d, 2.2% above the previous month's (79.5 MMcm/d), setting a new monthly record.
The average natural gas output abroad was 9.5 MMcm/d, 2% less compared to the previous month due to a scheduled platform shutdown in theLucius/Hadrian South fields in the Gulf of Mexico.
10/21/2016