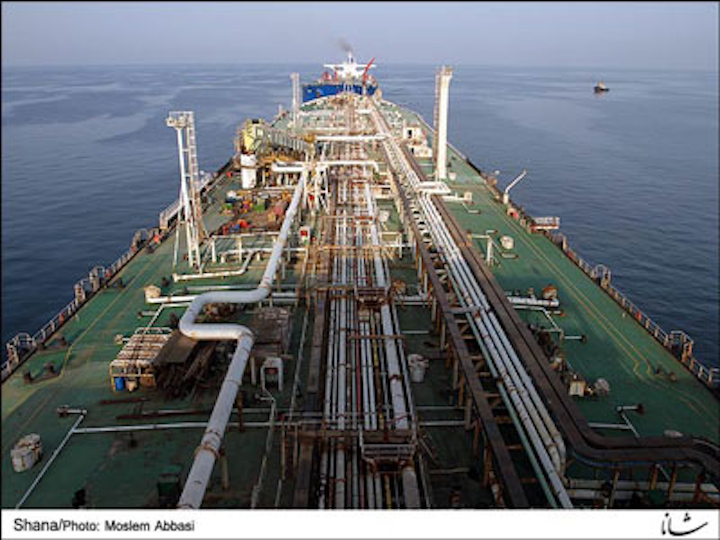 Offshore staff
TEHRAN, Iran – Iran Offshore Oil Co. has started operations at a 2.2-MMbbl floating storage unit/export terminal in the Persian Gulf's Bahregan region.
The terminal exports crude oil recovered from the offshoreSoroush and Norouz fields. According to news service Shana, it is the largest of its type in the world at 337 m (1,105 ft) long, 60 m (197 ft) wide and 33 m (108 ft) high, and with a weight of 51,400 tons.
The double-hulled FSU, which comprises 21 storage tanks, receives 200,000 b/d from the fields. Its storage capacity has also allowed production to be increased from both fields.
Shana also reports that gas production fromPhase 12 of the South Pars field in the Persian Gulf has increased to 51 MMcm/d (2 bcf/d), and is expected to rise further following completion of offshore pipeline pigging operations.
02/09/2015