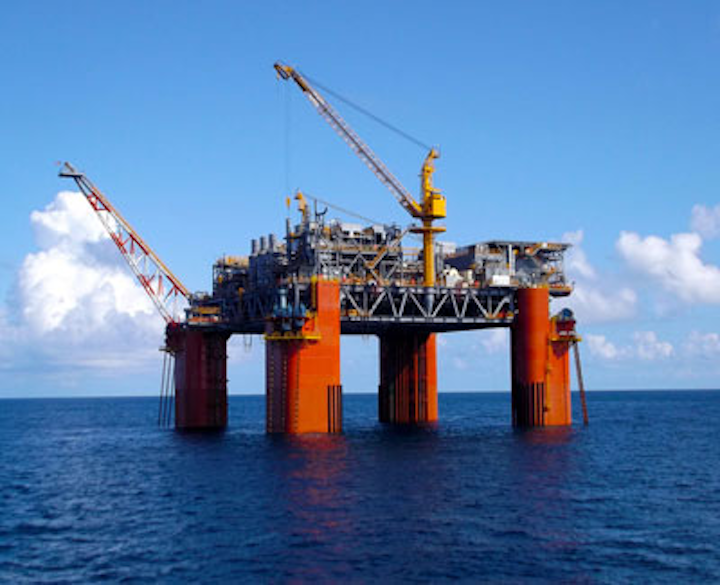 Offshore staff
COVINGTON, Louisiana – LLOG Exploration Co. has started production from the Delta House FPS in the Gulf of Mexico's Mississippi Canyon 254. Plans call for eight wells to be onstream by year end.
The FPS peak capacity is 100,000 b/d of oil and 240 MMcf/d of natural gas. Water depth is 4,500 ft (1,372 m).
LLOG Exploration is partnered with Blackstone Energy Partners, and its co-owners, the entities managed by Ridgewood Energy (which includes Riverstone designated ILX affiliates), Red Willow Offshore, LLC, Calypso Exploration, LLC, Deep Gulf Energy II, LLC, and Houston Energy.
"First production atDelta House marks a significant milestone for LLOG," said Scott Gutterman, president and CEO. "Not only do we expect to double our production when all of the wells come online this year, but we are proud to achieve a cycle time of about three years from first discovery to first production for an FPS development project which is among the best in the Gulf of Mexico."
04/17/2015