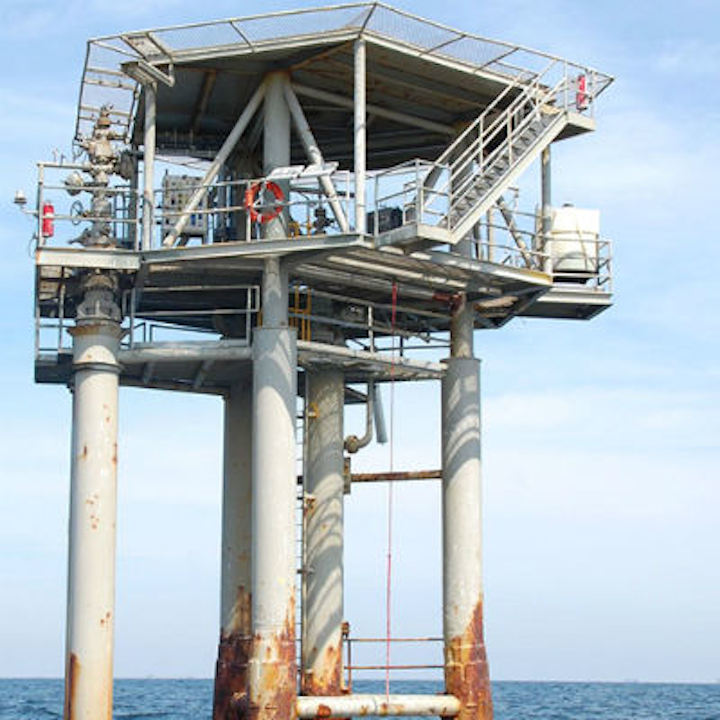 Offshore staff
WASHINGTON, D.C. – The Bureau of Safety and Environmental Enforcement (BSEE) is responding to a damaged unmanned platform in South Timbalier (ST) block 27 in the Gulf of Mexico.
Located about 5 mi (8 km) south of Port Fourchon, Louisiana, in 50 ft (15 m) of water, platformST 27 IA is operated by Energy XXI, GOM, LLC. The Houston-based company reports that there are gas bubbles intermittently rising to the surface and no other pollution has been observed.
Energy XXI reported to BSEE that the ST 27 IA platform had been damaged, possibly by a vessel, at approximately 4:30 a.m. today, Jan. 23, 2015. There was a fire on the platform which was extinguished through firefighting efforts by vessels in the area.
No one was injured.
According to the operator, there were three wells producing oil at the time of the incident. An emergency shutdown was successfully performed and production has been shut-in.
As weather allows, both BSEE and the operator will have personnel at the scene to determine the extent of the damage. BSEE is providing oversight to the operator's response efforts.
The incident will be investigated by both BSEE and the US Coast Guard.​
01/23/2015