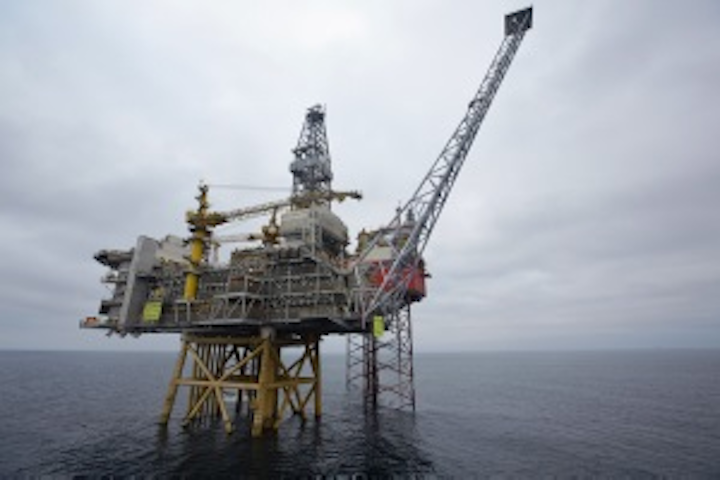 Offshore staff
STAVANGER, Norway – Statoil has started production from the high-pressure/high-temperature Valemon gas and condensate field in the Norwegian North Sea.
This is the second Statoil-operated platform to be put intoproduction in the Norwegian sector in the last nine months and the first new platform to be operated from Bergen since the Kvitebjørn field came onstream 10 years ago.
Valemon is also Statoil's first platform to be remotely controlled from shore. It will switch to normally unmanned status when development drilling finishes in 2017. At that point there will be 10 production wells.
The field's produced condensate is piped to the Kvitebjørn for processing, and from there to Mongstad on Norway's west coast. Gas heads to the Heimdal platform for processing.
Heimdal, which was originally scheduled to be shut down in 2014, now serves as a gas hub in this part of the North Sea. Use of existing facilities at Kvitebjørn and Heimdal, along with existing subsea pipelines, brought Valemon's development costs down to around NOK 22.6 billion ($2.95 billion), Statoil added.
Statoil's partners in the project, which is designed to recover 192 MMboe, are Petoro, Centrica Resources, and A/S Norske Shell.
01/05/2015