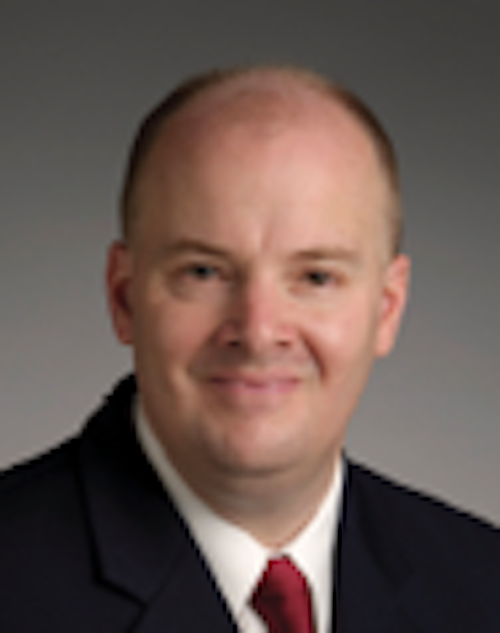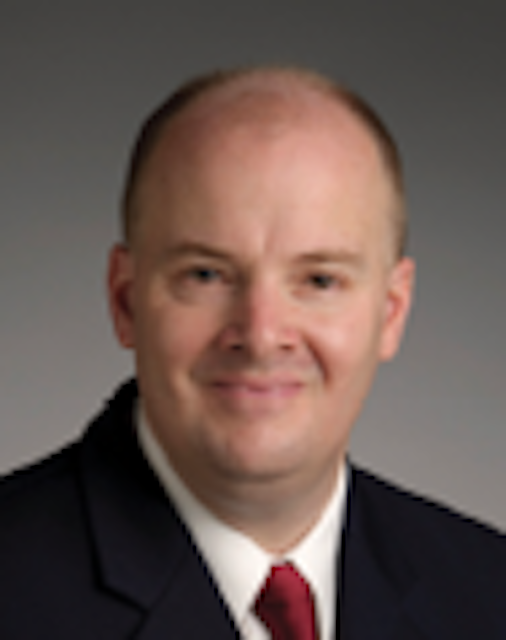 Bruce Beaubouef • Houston
Shell continues to advance Vito project
Shell continues to advance its Vito development project, located in the Mississippi Canyon area of the deepwater Gulf of Mexico. Vito will consist of a semisubmersible host facility and eight subsea wells with deep (18,000 ft) in-well gas lift.
A number of contracts have been awarded to move the project forward, following Shell's announcement in late April that it would sanction the project.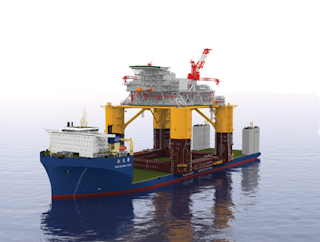 Shell has commissioned COSCO Shipping Specialized Carriers to transport the Vito FPU to the Gulf of Mexico. (Illustration courtesy COSCO Shipping Heavy Transport)
Over the past few months, Shell has:
• Awarded Jacobs Engineering Group Inc. with a front-end engineering and design package and detailed engineering contract for the Vito host platform topsides.
• Commissioned Sembcorp Marine Rigs & Floaters Pte. Ltd. to construct and integrate the hull, topsides, and living quarters of the Vito semisubmersible floating production unit (FPU). This contract includes installation of Shell-furnished equipment, and follows a letter of intent between the two parties announced on Dec. 5, 2017. Supported by the Vito FPU's four-column semisubmersible hull, the topsides are expected to weigh 9,200 metric tons and are designed to produce 100,000 b/d of oil and 100 MMscf/d of gas.
• Awarded an installation contract to Jumbo for the initial pre-lay of the mooring system as well as the subsequent tow and hook-up of the FPS.
• Commissioned COSCO Shipping Specialized Carriers to transport the Vito FPU to the Gulf of Mexico. The integrated Vito semisubmersible FPU will be fabricated in Singapore and then transported to the Gulf of Mexico onboard COSCO's M/V Xin Guang Hua.
• Contracted GATE Energy to commission the Vito FPU. The associated scope includes commissioning planning, onshore commissioning execution and offshore commissioning/ready-for-startup services.
• Awarded Subsea 7 a contract for the project management, engineering, procurement, installation, and pull-in of two 12-in. infield production flowlines with 10-in. steel catenary risers (SCRs), one gas lift flowline and SCR, and the umbilical system. Project management and engineering will take place in Houston, with support from Subsea 7's specialist technical Pipeline Group in Glasgow, UK. Offshore installation activities are scheduled for 2020 and 2021.
• Placed an order with Deep Down Inc. for the design, engineering, manufacturing, and installation of an isolation valve system on the Vito FPU. The isolation valve system will be installed onto the FPU to provide shutdown of production fluids.
The Vito host will initially handle production from the Vito subsea field being subsequently developed, with potential for future tiebacks from other fields. Vito is expected to reach peak production of about 100,000 boe/d. Estimated recoverable resources are 300 MMboe. First oil is scheduled for 2021.
The Vito development is owned by Shell Offshore Inc. (63.11%, operator) and Statoil USA E&P Inc. (36.89%). The field is located beneath more than 4,000 ft of water, approximately 150-miles southeast of New Orleans.
Shell brings Kaikias project online
Shell Offshore Inc. has started production at the deepwater Kaikias project in the US Gulf of Mexico, about one year ahead of schedule.
Discovered in August 2014, Kaikias is in about 4,575 ft (1,395 m) of water in the Mars-Ursa basin about 130 mi (210 km) offshore Louisiana.
The first-phase development sends production from four wells to the Shell-operated (45%) Ursa hub, which is co-owned by BP (23%), Exxon Mobil (16%), and ConocoPhillips (16%). From the Ursa hub, volumes ultimately flow into the Mars oil pipeline. Estimated peak production is 40,000 boe/d.
Since taking the investment decision in early 2017, Shell has reduced costs by around 30%, lowering the forward-looking, break-even price to less than $30 per barrel of oil.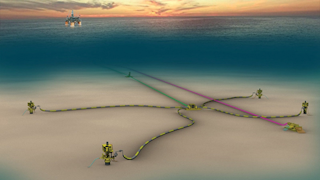 Shell has started production at its Kaikias development project, about one year ahead of schedule. (Courtesy Shell)
Andy Brown, Upstream Director, Royal Dutch Shell, said: "We believe Kaikias is the most competitive subsea development in the Gulf of Mexico and a prime example of the deepwater opportunities we're able to advance with our technical expertise and capital discipline.
"In addition to accelerating production for Kaikias, we reduced costs with a simplified well design and the incorporation of existing subsea and processing equipment."
Shell Offshore Inc., a subsidiary of Royal Dutch Shell plc, is the operator and has an 80% working interest. MOEX North America LLC, a wholly owned subsidiary of Mitsui Oil Exploration Co. Ltd., has the remaining 20% working interest.
C-Innovation wins flowline decomm contract
Apache Corp. has awarded C-Innovation a contract for the Bass Lite flowline decommissioning project in the Gulf of Mexico.
C-Innovation will be responsible for flushing and preparing 60 mi (97 km) of pipeline for decommissioning. The project, which is in the Mississippi Canyon area, is expected to last about two weeks, will require two vessels with coiled tubing units, and will be gas lifted using hot tap while flushing operations are executed.
David Sheetz, subsea manager, C-Innovation, said: "The project is complex, and the timing will be critical as we manage the logistics of multiple vessels and ROVs along with partner Halliburton's multiple coiled tubing units. The ability to respond to Apache with a full solution reduces the cost to the client and also reduces the risks by dealing with a single subcontractor."