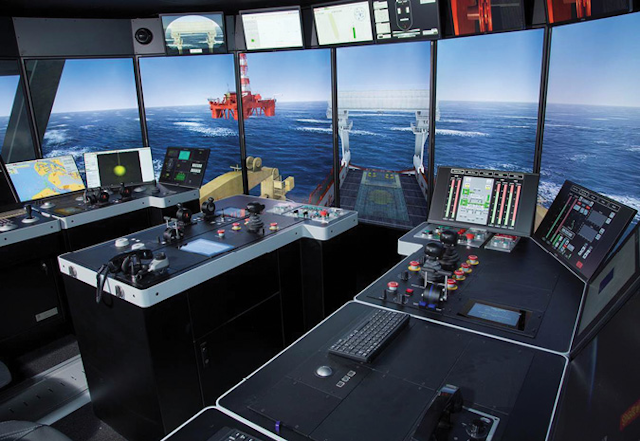 One of the full mission simulators of Simwave. (Image: Onno Kelderman)
Simwave has officially opened its 5,000-sq m maritime training center in Barendrecht, the Netherlands. The company says that the new location, which has been in use for some time, houses more than 50 simulators.
A site acceptance test was successfully completed in late January in collaboration with the supplier of the simulators, the Norwegian company Kongsberg Digital. Since then, the entire "maritime centre of excellence" has been operational.
The company says that the Simwave concept is to provide simulation as a service. "Everyone can turn to us," explained Joost van Ree, the commercial director and co-founder of Simwave. "From the largest shipping company in the world to the family business in inland shipping. So you don't have to invest in a simulator yourself: you work with state-of-the-art technology and you always get solutions tailored to your specific requirements."
Simwave says that the courses can be run on one of the 59 simulators, but a special feature is that they can also be linked to provide multi-vessel simulations. The showpieces are "full mission" simulators on which the entire bridge of a ship has been replicated almost at full scale, with 360-degree projection as support.