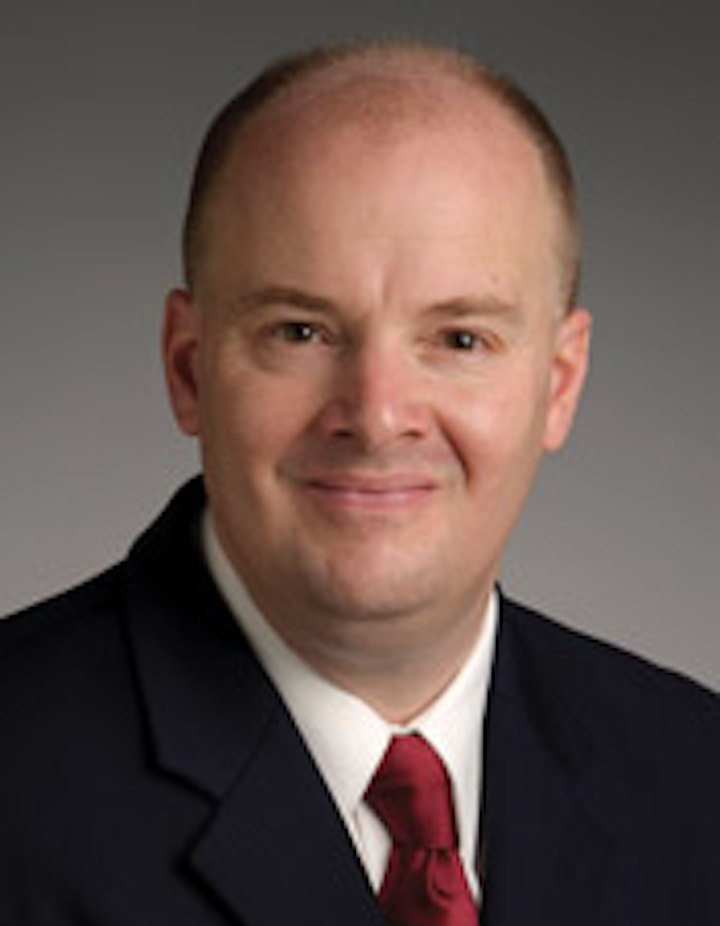 | | | |
| --- | --- | --- |
| | | Bruce Beaubouef • Houston |
Oil production in the federal Gulf of Mexico waters grew 6% last year, according to a new report issued by the US Energy Information Administration.
The report, "Short‐Term Energy Outlook Supplement: Key drivers for EIA's short‐term U.S. crude oil production outlook," says that oil production in the federal GoM is projected to have increased from about 1.31 MMb/d in January to about 1.39 MM b/d in December 2012.
The increase was driven by the initiation of production at 13 new deepwater fields with a combined peak production of about 195,000 b/d, as well as the restart of the Mad Dog field, which had been offline since April 2011.
Also contributing to the increase was the start‐up of the Tahiti Phase 2 redevelopment project, as well as those deepwater fields that began production in 2011 but continued to increase production during 2012.
EIA expects federal GoM production to increase from an average 1.27 MMb/d in 2012 to an average 1.39 MMb/d in 2013. Much of that increase is the result of new projects that started producing in 2012 but do not reach peak production until late 2012 or early 2013. Adding to federal GoM production in 2013 will be a combination of six new field start‐ups with a combined peak production of about 45,000 b/d, and the Na Kika Phase 3 redevelopment project.
Hess provides Tubular Bells update
Development of the Tubular Bells field is proceeding on schedule, with the drilling campaigns under way and construction of the spar platform ongoing. Project operator Hess Corp. provided an update at Offshore's Topsides conference recently held in Galveston, Texas.
The drilling program began last year, and theStena Forth has been onsite since April. To date, it has drilled nine topholes and is currently drilling the second well. When the drilling program concludes, the project will have three to five producers, and two to three water injection wells.
Construction of the spar platform is under way in Texas and Louisiana. The engineering and construction of the project is being conducted almost entirely within the United States.
The initial subsea development will comprise two drill centers connected to three production wells and two water injection wells. There is a possibility that two additional production wells and one additional water injection well may be added to the field development.
The subsea facilities will be tied back to a Williams Partners-owned floating production spar (FPS) with a 50-person accommodation capacity. Hess will initially operate the production facility.
The spar platform is designed to handle:
60,000 b/d of oil
135 MMcf/d of gas production
40,000 bbl produced water treating capacity
60,000 bbl of water injection per day.
Export from the FPS will be through Williams' existing pipeline systems, including its 12-in. oil line and its 12-in. natural gas line.
First production is planned for the 2Q 2014. The primary target lies at approximately 24,000 ft (7,315 m) reservoir depth below approximately 10,000 ft (3,048 m) of salt.
The Tubular Bells project was sanctioned in 2011 with Hess having a 57.14% working interest as operator. Chevron has the remaining 42.86% interest.
Central GoM Lease Sale 227 scheduled for March
The US Interior Department and the Bureau of Ocean Energy Management have announced that Central Gulf of Mexico Lease Sale 227 will offer 38.6 million acres offshore Louisiana, Mississippi, and Alabama.
Lease Sale 227 encompasses 7,299 blocks located from 3 (4.8 km)to about 230 mi (370 km) offshore, in water depths ranging from 9 to more than 11,115 ft (3 to 3,400 m). BOEM estimates the sale could result in the production of 460 MMbbl to 890 MMbbl of oil, and 1.9 tcf to 3.9 tcf of natural gas.
The sale is scheduled for March 20, 2013, in New Orleans, and includes all unleased areas in the Central Gulf of Mexico Planning Area. It will be the second such sale under the 2012-2017 OCS leasing program.
The terms of this sale include conditions the BOEM says will ensure both orderly resource development, and protection of the human, marine and coastal environments. These include stipulations to protect biologically sensitive resources, mitigate potential adverse effects on protected species, and avoid potential conflicts associated with oil and gas development in the region.
Jack/St. Malo hull leaves shipyard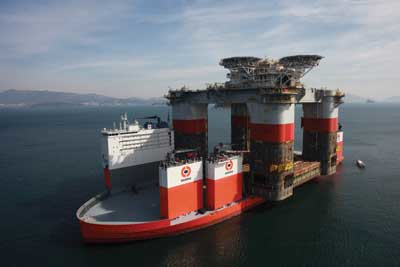 The semisubmersible hull for Chevron's Jack/St. Malo project begins its voyage from Geoje, South Korea, bound for the Kiewit yard in South Texas, on theDockwise Vanguard heavy transport vessel. (Courtesy Dockwise)
The semisubmersible hull for Chevron's Jack/St. Malo deepwater Gulf of Mexico project has sailed out of the Samsung Heavy Industries yard in Geoje, South Korea, bound for the Kiewit yard in south Texas.
At 56,000 metric tons (61,730 tons), the hull is the world's largest to date, said marine contractor Dockwise. The successful float-on operation was the first for the company's newDockwise Vanguard heavy transport vessel. The hull is scheduled to arrive at the Kiewit yard mid-April.
The Jack and St. Malo floating production unit will be installed in 7,000 ft (2,100 m) water depth. The $7.5-billion development will comprise three subsea centers tied back to the FPU with a capacity of 170,000 b/d of oil and 42.5 MMcf/d of natural gas. Startup is planned for 2014.
More Offshore Issue Articles
Offshore Articles Archives
View Oil and Gas Articles on PennEnergy.com