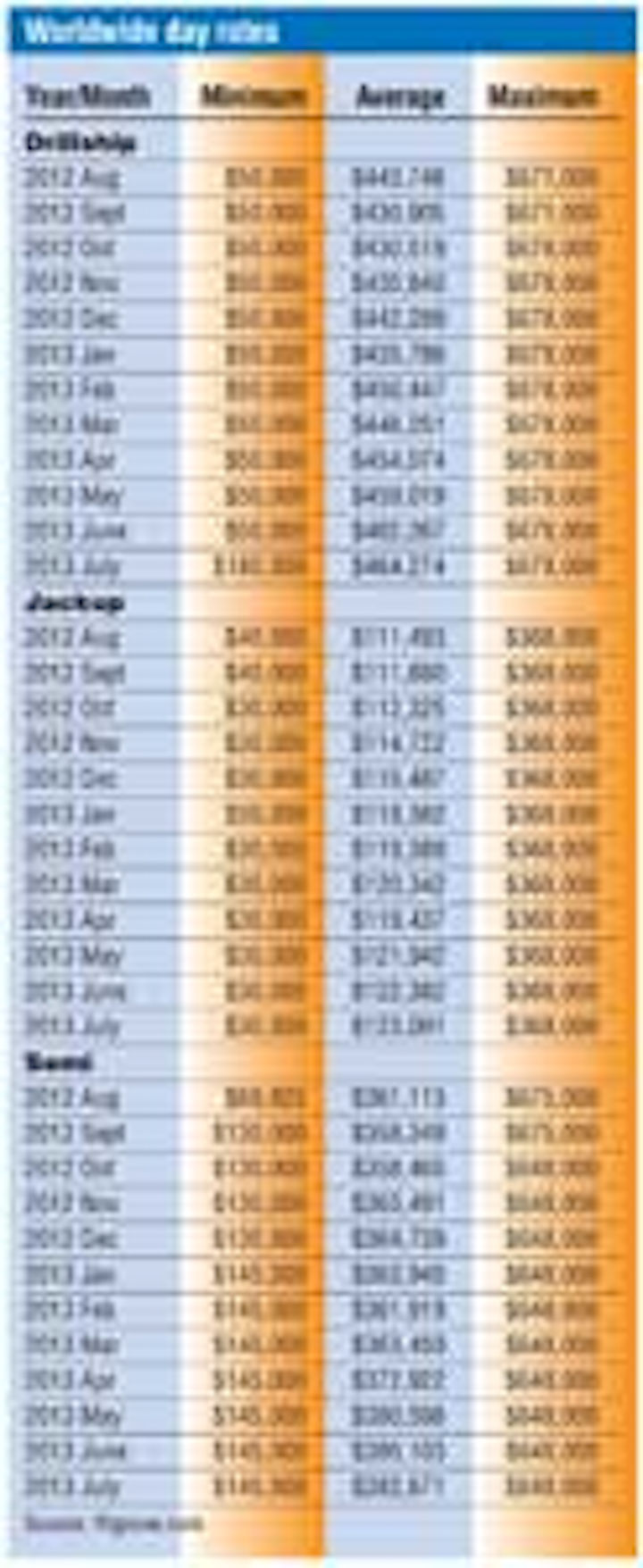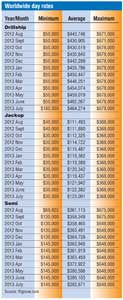 Click to Enlarge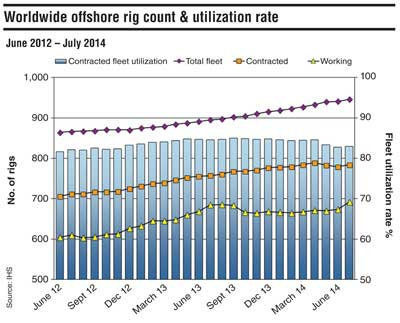 Click to Enlarge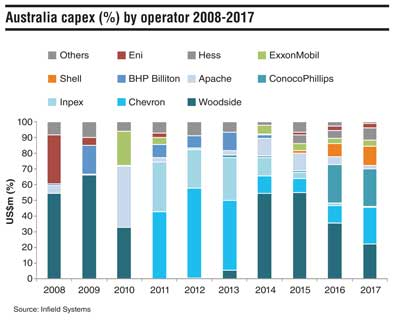 Click to Enlarge
Australia is expected to be one of the fastest growing regions of offshore development going forward, with large-scale projects being planned by the likes of Woodside, ConocoPhillips, and Chevron. Woodside is expected to hold a 30% share of offshore capex, with the giant Calliance development expected to dominate the operator's investment over the period. Calliance is expected to be the most capital intensive field development offshore Australia during the timeframe, with Inpex's Ichthys expected to take second place in terms of capex demand. Chevron is expected to be the third highest investor offshore Australia during the period with the operator continuing to direct significant capex toward the Greater Gorgon area. Wheatstone is anticipated to be the most capital intensive field development for Chevron during the next five years. ConocoPhillips is also expected to direct substantial expenditure toward developments offshore Australia, with the Poseidon/Kronos project anticipated to demand significant pipeline expenditure.
With many Australian developments characterized by their remote distance from shore, it is not surprising that the pipeline market sector is expected to form the largest percentage share of spend during the 2013-2017 period, accounting for 47% of the country's total offshore capex. Infield Systems expects the single most capital intensive pipeline development to be the possible Woodside installation of the Calliance/Torosa to the Withnell Bay line. It is currently expected to be completed before the end of 2017. The platform market is also expected to require a significant proportion of Australian offshore capex during the period. The single most capital intensive installation is expected to be ExxonMobil's Scarborough FLNG FPSO, while substantial investment is also anticipated for the Ichthys FPS and the GdF Suez Petrel/Tern FLNG FPSO. Altogether, Infield Systems expects 27 floating platform developments to require investment during the timeframe.
- Catarina Podevyn, Analyst, Infield Systems Ltd.