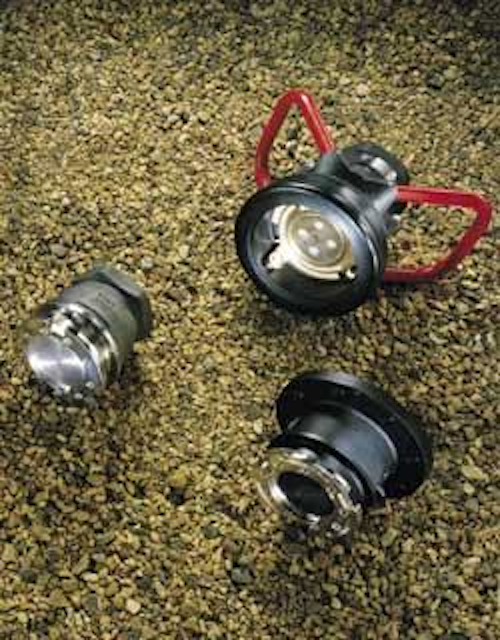 Borehole surveying
Reflex Instrument is a leading manufacturer of instruments for borehole surveying that optimize the amount of drilling. The electronic single shot, Reflex EZ-Shot, is most effective when a limited number of surveys in a non-magnetic environment are needed quickly. For a large number of readings, either dense or in long holes, the company has produced a new electronic solid state multishot, Reflex EMS. For accurate surveys under magnetically disturbed conditions, the Reflex Maxibor is recommended.
Offshore mooring chains
Since the 1960s, Scana Ramnäs has manufactured and supplied offshore mooring chains specializing in stud link and studless anchor chains in the 2 3/4-in.-6 1/2-in. diameter range, chafe chains, RAMFOR connectors, and jewelry. Scana Ramnäs is a leader in the development and standardization of offshore mooring chains grade ORQ, ORQ+20%, R3S, R4, and R4+, as well as the present standard of studless chains. Stock depots of chains and connectors are available worldwide.
Secure, safe bolting system
Skruvteknik sells patented Superbolt multi-jackbolt tensioners designed to replace conventional hex nuts, covered nuts, and bolts. Previous bolting methods such as sledgehammers, stud heaters, and hydraulic wrenches were unsafe and inaccurate, the company says. Superbolt tensioners, in contrast, require only hand tools for tightening, thereby eliminating the dangers associated with the old methods. They also provide accurate bolt tension and eliminate other problems such as thread galling and stud seizure. Additionally, installation/removal times are much reduced compared with previous methods.
Spill-free handling
Todo has been a manufacturer and supplier of couplings and valves for the oil and chemical industries for over 30 years. The company's most notable product is the Todo-Matic Dry Break coupling, designed for spill-free connection and disconnection where aggress-ive and environmentally danger-ous liquids are transferred. Todo-Matic is used extensively by contractors in the North Sea, the Far East, and Australasia. Typical media transferred by Todo-Matic are corrosion protection liquids, glycol, diesel, methanol, helicopter fuel, and drinking water. The system is most frequently used by supply vessels delivering liquids to oil platforms in 4-in. and 6-in. sizes, while smaller sizes are used to deliver chemicals from smaller containers. Todo-Matic helps to eliminate spillage of hazardous and polluting liquids.
Water fog fire protection
Ultra Fog is a high-pressure water fog system designed to provide fire protection for accommodation areas, machinery spaces, and local protection of high-risk areas. Ultra Fog has a range of working pressure from 60 bar up to 150 bar, depending on the application. This flexibility is possible due to the unique tech-nology and design of the Ultra Fog nozzle. Ultra Fog systems are of single fluid type, which means that only one set of pipe work is necessary. This simplifies install-ation and maintenance. The water is easily supplied through press-urized cylinder arrangements and/ or pumps.