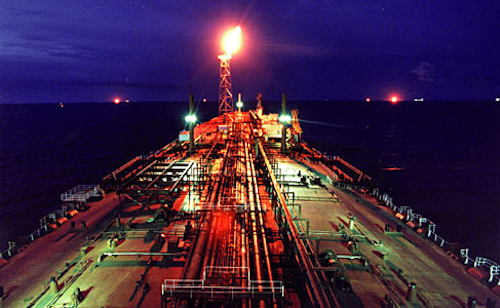 Global fleet up to 90 vessels
Marshall DeLuca
International Editor

Leslie Bellfore
Editorial Assistant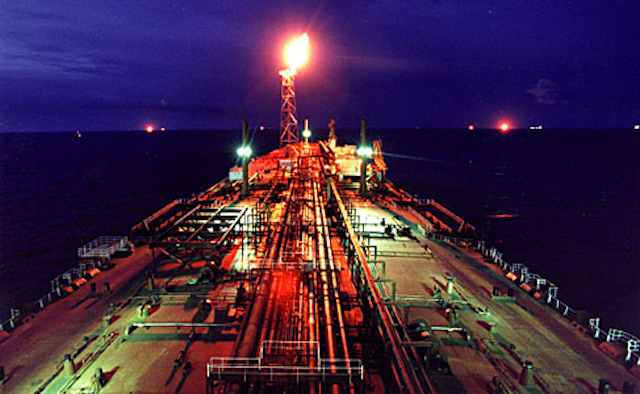 A total of 90 floating production, storage, and offloading (FPSO) vessels are oper ating, idle, or under construction world wide. Of the 90 vessels, 78 are operating in some area of the world. Three are idle. The United Kingdom holds the highest number of operating FPSO units (13), followed by China (8), and Norway (8).
Several shipyards, including Samsung, Mitsui, and Hyundai, currently have nine FPSO units under construction. Four of these vessels are newbuilds. The remainder are conversions. Most are destined for Brazil and Norway within the coming years.
At present, there are 53 projects in some stage of development that are considering or planning to use FPSOs for development. Of these 53, Australia holds the most opportunities with eight developments each under consideration. These are followed closely by Norway, with six developments.
Construction, conversion
The FPSO fleet is continuing to grow, especially in the North Sea. On the new construction side, the most recent FPSO newbuild to enter into operation was PGS' Ramform Banff. The Banff has a production capacity of 95,000 b/d of oil, 89,000 b/d of water, and 72 MMcf/d of gas. The vessel is contracted to Conoco's Banff Field in the North Sea for the life of the field.
The next major FPSO set to come onstream is Statoil's ?sgard A. The vessel came on location on the ?sgard Field in the Norwegian Sector of the North Sea in February and is expected to go on-line shortly. The vessel will produce the oil from the area, while other systems will be employed for gas production. The vessel has a production capacity of 175,000 b/d of oil and 950,000 bbl of storage capacity.
Other major newbuilds anticipated for delivery are:
Woodside's Laminaria off Australia, due out this year
Elf's Girassol Field off Angola, due out next year
PetroCanada's Terra Nova Field offshore Canada, due out late next year.
On the conversion side, the Keppel Shipyard in Singapore completed a conversion of the Ruby Princess tanker to an FPSO for Nortrans Offshore. The vessel is working for Petronas Carigali on the Ruby Field off Vietnam.
Contracts have also been recently awarded for an FPSO destined for BHP's Buffalo Field in the Timor Sea off northwest Australia. The vessel is being converted from the M/T Spirit tanker into an FPSO capable of 40,000 - 60,000 b/d of oil production. Construction is expected to be completed by the end of the year.
Copyright 1999 Oil & Gas Journal. All Rights Reserved.