GLOBAL DATA
This month, Infield Systems examines forecast capex in frontier Africa.
Apr 9th, 2014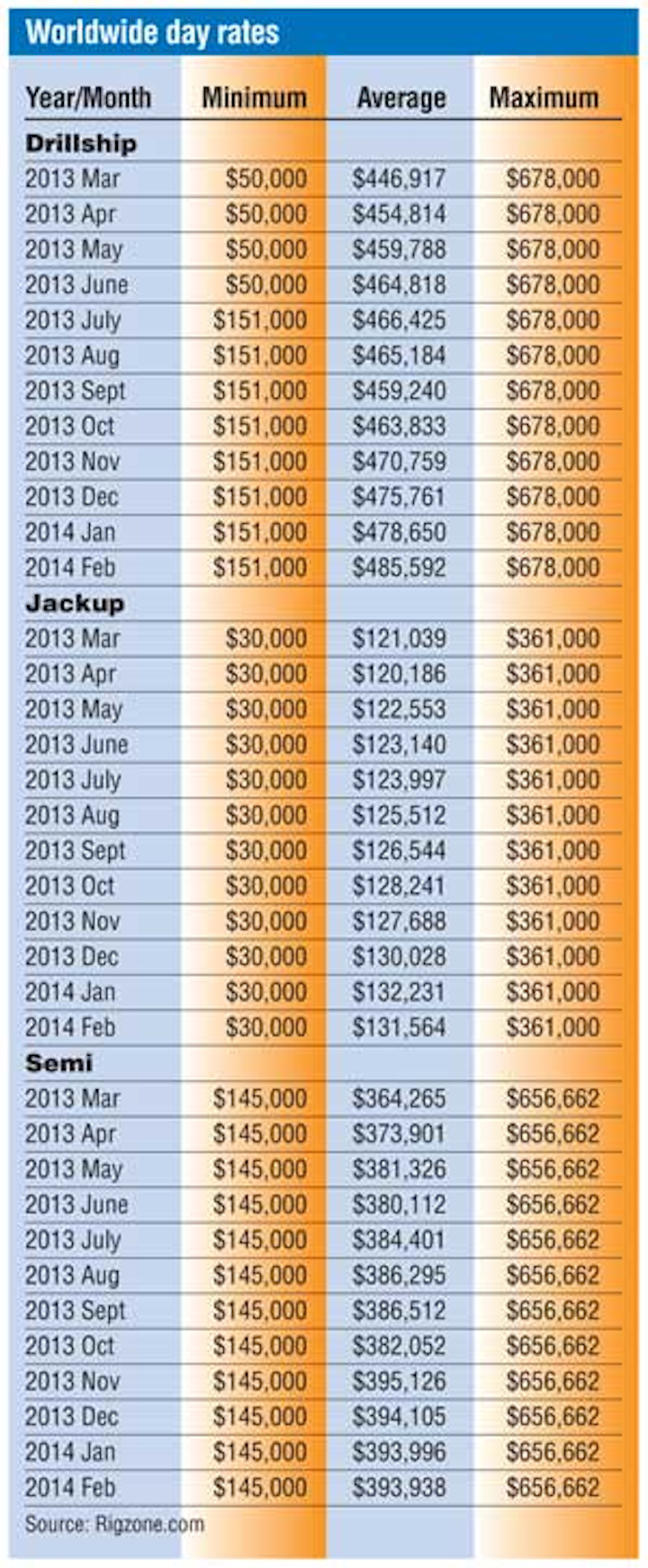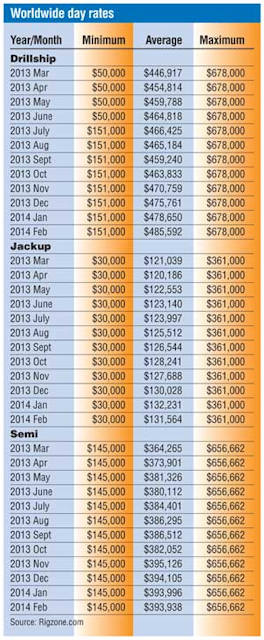 Click to Enlarge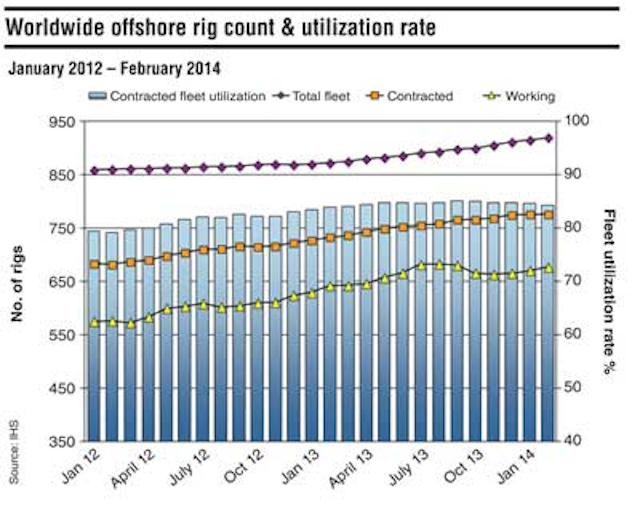 Click to Enlarge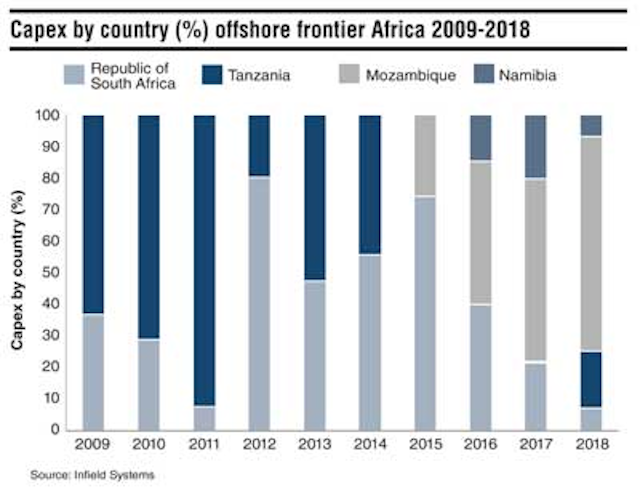 Click to Enlarge
This month, Infield Systems examines forecast capex in frontier Africa. There have been many high profile discoveries offshore South and East Africa in the past few years. These include Prosperidade, Golfinho, and Lagosta offshore Mozambique; Jodari, Cheqa/Ngisi, and Chaza offshore Tanzania; and Kudu offshore Namibia. However, not all these fields are expected to be onstream during the forecast period, but between 2019 and 2022. These high profile discoveries help to explain the rapid escalation in capex in South and East Africa over the forecast. Extensions to the fields offshore Mossel Bay, Republic of South Africa (RSA), saw a peak in capex investment in 2012, accounting for 80% of regional investment during that year. Going forward, Infield Systems expects developments offshore RSA to comprise 19% of the region's expenditure over the 2014-2018 timeframe. These developments are relatively small in terms of reserves and with much of the infrastructure already in place, developments offshore RSA contrast with the capital intensive projects offshore Mozambique, which is expected to dominate forecast investment over the period to 2018 with an expected 60% share of expenditure.
Tanzania and Mozambique have both seen a large number of discoveries, mainly gas, in recent years. With gas rising in importance in global markets these two countries stand to gain a great deal, however, they are likely to take a long time to develop. There have been difficulties in securing an agreement for an LNG export facility in both countries; however, the large and growing customer base in Asia indicates that these difficulties could soon be overcome. Prosperidade and Mamba South in Mozambique are both expected to be onstream in the final year of the forecast; while in Tanzania the smaller discoveries of Kiliwani North and Mnazi Bay are anticipated onstream in 2015 and 2017, respectively. Operators are also continuing to examine the potential of deeper waters offshore Namibia, with the long-awaited Kudu field expected to enter production before the end of 2018. – Kieran O'Brien, Energy Researcher, Infield Systems Ltd.