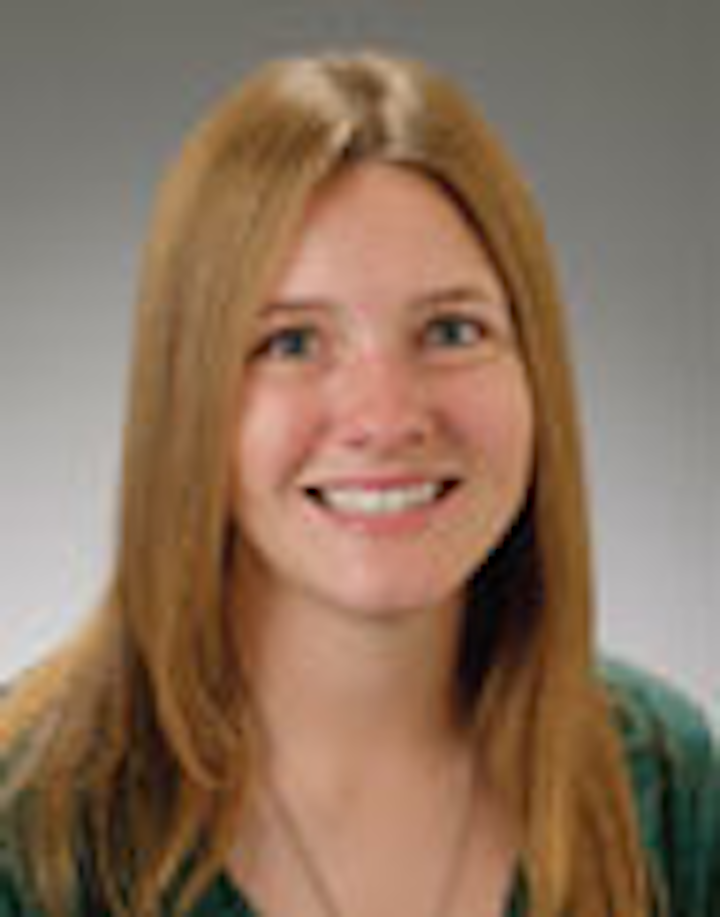 | | | |
| --- | --- | --- |
| | | Jessica Tippee • Houston |
Maersk Drilling has taken delivery of its fourth XLE jackup rig, theMaersk Invincible, from Daewoo Shipbuilding and Marine Engineering in South Korea.
In 2Q 2017, theMaersk Invincible will begin a five-year firm contract with Aker BP for P&A work on the Valhall field in the Norwegian North Sea.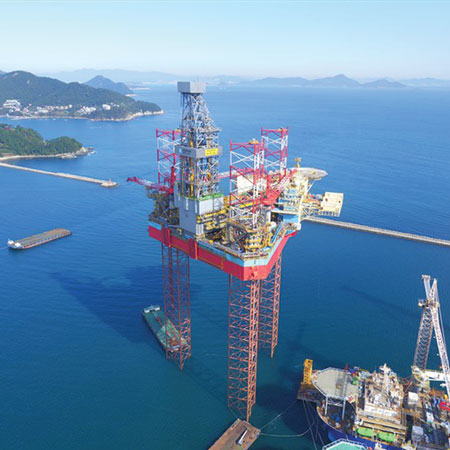 Maersk Invincible is the fourth and final rig in a series of four ultra-harsh environment jackup drilling rigs. (Courtesy Maersk Drilling)">
TheMaersk Invincible is the fourth and final rig in a series of four ultra-harsh environment jackup drilling rigs. (Courtesy Maersk Drilling)
This is the fourth and final rig in a series of four ultra-harsh environment jackup rigs to enter Maersk Drilling's fleet. The Keppel FELS shipyard delivered the first three: Maersk Intrepid,Maersk Interceptor, and Maersk Integrator.
With a leg length of 206.8 m (678 ft), the rigs are said to be the world's largest jackup rigs and are designed for year round operation in the North Sea, in water depths up to 150 m (492 ft).
Maersk says the uptime and drilling efficiency are maximized through dual pipe handling. While one string is working in the wellbore, a second string of e.g. casing, drill pipe or bottomhole assembly can be assembled/disassembled and stored in the set-back area, ready for subsequent transfer for use in the wellbore thus reducing non-productive time. The drill floor features Multi Machine Control - a fully remote operated pipe handling system allowing all standard operations such as stand building and tripping to be conducted without personnel on the drill floor.
Al Gharbia jackup departs for duty offshore Abu Dhabi
Lamprell has delivered its latest jackup,Al Gharbia, to Abu Dhabi's National Drilling Co. (NDC). Construction and handover were completed on time and within budget, at the fabricator's Hamriyah complex.
This is the seventh rig in a series of nine rigs Lamprell is building for NDC, all of the Cameron LeTourneau Super 116E (Enhanced) Class design. The remaining two rigs are on schedule for delivery this year.
Chinese rig builders form alliance
Seven Chinese shipbuilders whose portfolios include rig construction have formed a new alliance to realize cost savings through sharing resources.
The alliance, called China Offshore Deepsea Industry Alliance, was formally set up in Beijing on Dec. 28, 2016. The alliance members comprise Yantai CIMC Raffles, Shanghai Zhenhua Heavy Industries Co., COSCO (Qidong) Shipyard, Shanghai Waigaoqiao Shipbuilding, China Merchants Heavy Industry (Shenzhen), Dalian Shipbuilding Industry Offshore, and COSCO Shipyard, which are all members of the "White List" that was launched by the Chinese government in November 2015.
Shipbuilders on the list have proven their technological expertise and qualify for favorable financing terms. In the case of the rig builders, it is a criterion for them to invest at least 2% of their annual revenue in developing design and technology to stay on the list.
The rig builders said in a joint statement: "With the development of the Chinese deepwater drilling equipment as our guiding principle, we will, through the combination of industry, academia, and research, promote the technological advancement and industrialization of deep-sea engineering equipment, and to build the image and branding of our industry in China."
Supporting the newly minted alliance is an assortment of research institutions, universities, equipment suppliers, and banks.
During the launch of the alliance, Xin Guobin, vice-minister of industry and information technology, emphasized that the offshore and marine equipment industry is one of the 10 industries under the country's "Made in China 2025" strategy, and is a pillar of China's ambition to become a shipbuilding nation.
Xin added that in order for the marine and offshore market to grow, it must develop scale, innovation, and quality. He said that the alliance should focus on creating a platform for collaborative innovation, demonstration, revising standards and norms, and international cooperation and exchange.
Delta SubSea launches new IMR vessel
Delta SubSea has successfully launched theHOS Woodland, a new inspection, maintenance and repair (IMR) vessel that is designed to "go deep" while meeting or exceeding the latest stringent emissions and environmental requirements.
TheHOS Woodland is a 310-class HOSMAX vessel that has been equipped with two Delta SubSea Schilling HD 150-hp work-class ROVs. The vessel also contains a 250-metric ton AHC crane with 4,000 m (13,123 ft) of wire.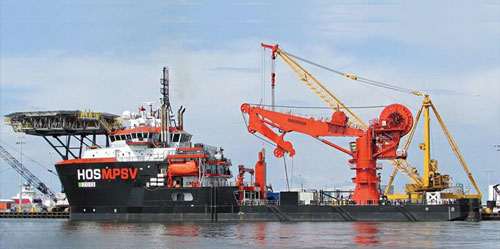 HOS Woodland is the newest and largest US-flagged IMR vessel operating in the Gulf of Mexico. (Courtesy Delta SubSea)">
TheHOS Woodland is the newest and largest US-flagged IMR vessel operating in the Gulf of Mexico. (Courtesy Delta SubSea)
It is capable of performing IMR of subsea installations and construction support in the Gulf of Mexico. In addition it is designed to perform a variety of deepwater services such as SURF installation, decommissioning activities, drilling support and deepwater well intervention projects.
Delta SubSea says that theHOS Woodland is the newest and largest US-flagged IMR vessel operating in the GoM, and increases its IMR vessel fleet to five.
GE, Transocean sign performance-based service agreement
GE Oil & Gas has signed a contractual service agreement with Transocean, valued at about $180 million. The agreement, signed at the end of 2016, aims to further maximize productivity and lower operating costs for the drilling contractor. GE will provide condition-based monitoring and maintenance services for pressure control equipment on seven of Transocean's rigs over the next 10 to 12 years.
Lorenzo Simonelli, president and CEO of GE Oil & Gas, said: "This agreement builds on the new service model we introduced last year to address today's industry shift toward maximizing productivity and lowering operating costs while also maintaining operating flexibility.
"When cost and risk are at the top of operators' minds, we share the responsibility by investing in equipment uptime and performance."
The agreement leverages GE's digital capabilities to shift from event and calendar-based maintenance to condition-based monitoring and maintenance. By working with GE on parts forecasting and service scheduling, Transocean is said to be able to optimize operations by proactively planning and minimizing between-well maintenance.