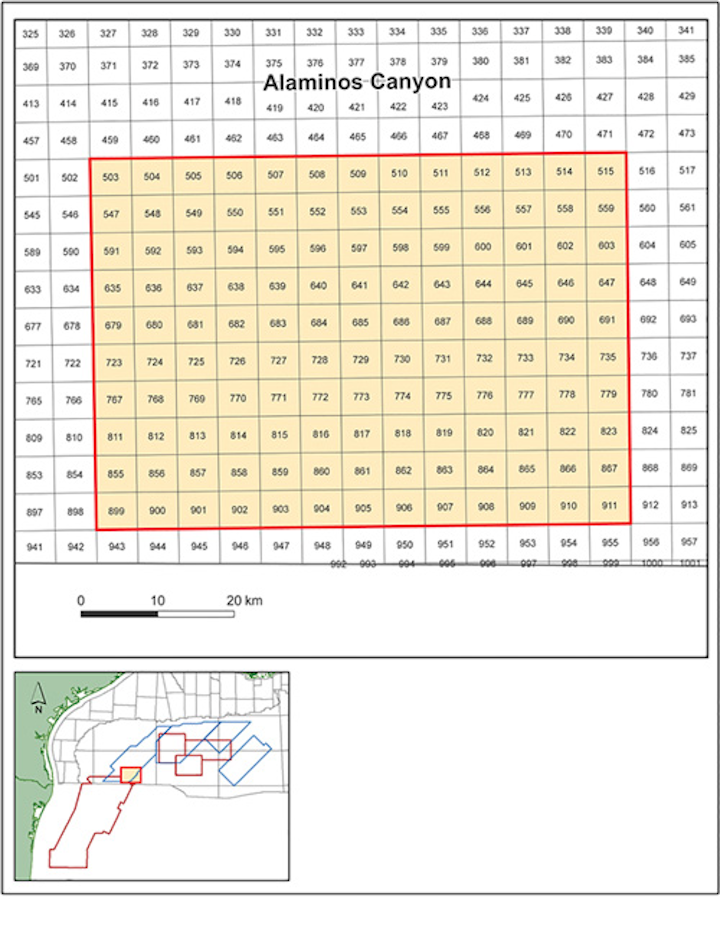 PGS has completed the 40-day, 'Bréanann' 3D seismic data survey over a 2,392-sq km (923-sq mi) area of the northern Porcupine basin, 50 km (31 mi) west of the Kerry coast in western Ireland. Roughly 1,400 sq km (540 sq mi) covered license FEL 8/14, operated by Woodside Energy. According to Woodside's partner Petrel Resources, water depths for the survey ranged from 500-1,300 m (1,640-4,265 ft), although the likely water depth for targets in the license is 600-800 m (1,968-2,624 ft).
DownUnder GeoSolutions in Australia is currently completing processing of the PSDM (Pre-Stacked Depth Migration) data, and interpretation should be completed by year-end.
Woodside will conduct 3D seismic interpretation of pre-rift and syn-rift unconformities, the aim being to de-risk the primary identified targets of Upper Jurassic to Lower Cretaceous age.
This may lead to a well commitment in the license's second work phase from August 2018 through August 2022.
Petrel also holds two licensing options (LO) covering 924 sq km (357 sq mi) of acreage in the same basin. LO 16/24 includes acreage close to the Connemara oil field discovered by BP in 1983, which Statoil subsequently attempted to develop.
Reprocessing and re-interpretation is under way of relevant available seismic and well data not already in Petrel's database. Petrel says that it is particularly encouraged at pinch-outs being mapped in the block 35/1 area which extend into 35/2. The source rock is already established, as is the presence of good to high quality reservoir sands. The main risk, as elsewhere in the basin, is seal. Prime targets are at the Base Cretaceous level.
LO 16/25 covers block 45/27. Petrel's team of geophysicists is reprocessing the available historic 2D seismic lines, and the company hopes to factor in regional insights emerging from programs under way on neighboring blocks.
CGG begins 3D multi-client seismic survey in the Gulf of Mexico
CGG has started acquiring its first complementary wide-azimuth (CWAz) survey, known as AC CWAz, a BroadSeis 3D multi-client program in the southern Alaminos Canyon in the Gulf of Mexico.
Extending over 130 outer continental shelf blocks and covering Great White and the recent Whale discovery, AC CWAz is supported by industry funding and complements the company's existing surveys in the area by adding azimuth and offset coverage to the historic wide-azimuth data. All the data will be combined and reprocessed using the latest 3D deghosting, full-waveform inversion, especially reflection-based FWI, and tilted transverse isotropy imaging technology. Fast-Trax PSDM products will be available soon after the completion of acquisition, the company added.
CEO Jean-Georges Malcor said: "Our AC CWAz multi-client survey builds on the success of the Encontrado survey by extending our high-quality images across the US portion of the Perdido foldbelt. This new program will provide the best images available of the complex geology and reservoirs of this highly prospective area. It also reflects CGG's commitment to innovate and invest in solutions that enable our clients to optimize their development plans and evaluate the exploration potential in this proven region."
In addition, CGG also recently completed an 11,500-sq km (4,440-sq mi) wide-azimuth (WAZ) survey for PEMEX in the deepwater Perdido area of the Gulf of Mexico. The area covered is perpendicularly adjacent to existing WAZ data and combined imaging of this first large-scale orthogonal WAZ dataset of the area should significantly enhance subsalt imaging, CGG claims.
The company delivered a fasttrack TTI RTM image for the first block of around 5,200 sq km (2,007 sq mi) ahead of schedule, assisting the client's drilling operations.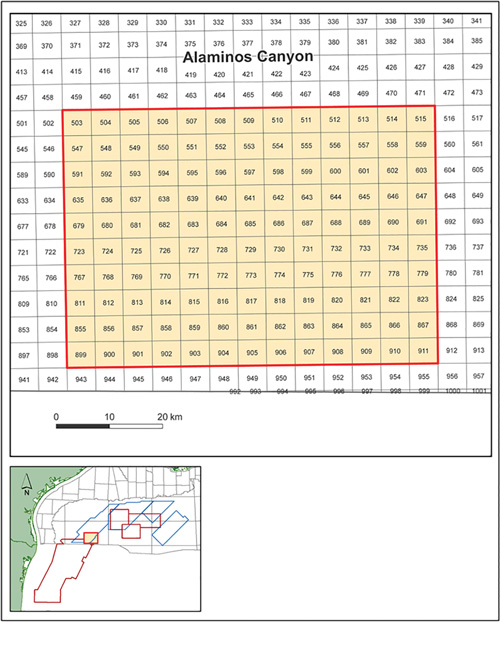 Location of the AC CWAz survey in the southern Alaminos Canyon in the Gulf of Mexico. (Courtesy CGG).
This survey also involved the first deployment of Sercel's QuietSea next-generation passive acoustic monitoring system in the Mexican sector, following accreditation from ASEA, Mexico's oil and gas environmental authority. It was integrated into the five-vessel WAZ fleet and according to the company, demonstrated its reliability and ease of use for providing clear and accurate data on mammal localization during seismic operations.
North Sea trial confirms efficiency of novel seabed acquisition system
Seismic equipment provider inApril has completed a full-scale sea trial of its fully integrated node-based seabed seismic acquisition system, Venator.
The trial, conducted in 110 m (361 ft) of water at the Edvard Grieg field in the Norwegian North Sea, confirmed Venator as the first seabed-based exploration tool to provide data superior to conventional-towed streamer solutions at competitive rates, inApril claims.
The system involves fully hands-free handling and flexible node spacing. The six-day test at the Grieg field last month was of the A3000 node, said to be suitable for deep and shallow water operations.
According to inApril, 'node-on-a-rope' deployment speeds of 5-6 knots and retrieval speeds at 3-4 knots were repeatedly achieved, enabling up to 20 sq km (7.7 sq mi) of full-azimuth data acquisition per day in exploration mode.
Early results are said to have confirmed the good data quality delivered during previous sea trials, only achievable by seabed data acquisition. Data processing will follow over the coming weeks.
inApril claims that more efficient node-based ocean bottom seismic will provide an optimal solution for oil companies looking to increase reserves at reasonable costs via targeted exploration and reservoir characterization data acquisition.
CEO Vidar Hovland added: "The system is flexible and can be containerized for mobilization to a variety of vessels for a range of offshore seismic applications and water depths."