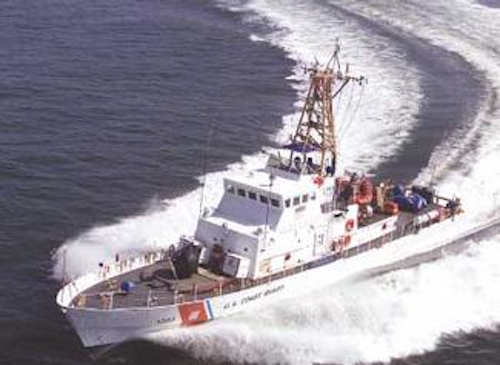 Yoho gets early production system
ExxonMobil Corp. subsidiary Mobil Produc-ing Nigeria Unlimited (MPN) has begun prod-uction from the Yoho development in OML 104 off Nigeria. The acreage is a joint development between the Nigerian National Petroleum Corp. and MPN.
The $1.2-billion project came onstream nearly two years ahead of full-field startup through the use of a temporary FPSO that is being used as an early production system.
Estimated recoverable reserves in this shallow-water field have been placed at 400 MMbbl of oil, and production through the FPSO is expected to level off at 90,000 b/d.
"Yoho is the first of several significant new development projects, operated by ExxonMobil, to come onstream offshore West Africa," said Rex Tillerson, senior vice president, Exxon Mobil Corp.
The full-field development will involve additional wellhead platforms, a central production platform, a living quarters platform, and an FPSO that will replace the EPS. Full-field start-up is scheduled for late next year.
Yoho will serve as a hub for future development of OML 104 petroleum resources.
MPN holds a 40% interest in the NNPC/ MPN Joint Venture, which has a current production capacity of approximately 650,000 b/d of petroleum liquids. The federal government of Nigeria holds the remaining 60% interest through NNPC.
Woodside tenders for FPSO hull
Woodside Energy Ltd. has begun the tender process for the first major element of its proposed Enfield development off Western Australia's northwest coast. Enfield is in water depths ranging from 350 to 900 m in exploration permit WA-271-P in the Carnarvon basin. Enfield has reserves of more than 100 MMbbl of oil and is one of three major discoveries in the permit that have combined reserves of more than 300 MMbbl.
There was speculation earlier in the year that the company would consider a converted vessel. The recent tender confirms that theory.
The FPSO will be a Suezmax-type trading tanker modified for FPSO operations. It will be a double-hull construction, will have deadweight of about 150,000 metric tons, and will be about 270 m long. It will have a capacity of about 900,000 bbl of oil and a production rate at peak of about 100,000 b/d.
The vessel will be self-propelled and will be able to disconnect from the turret mooring.
Several international shipbuilders have been invited to bid on construction of the FPSO hull. No Australian companies are capable of building the hull.
Keith Spence, oil director at Woodside, described the tender process as a key milestone that would contribute significantly to the company's growth strategy.
He said the final investment decision for the project would be made in the second quarter of next year, with first oil from the field scheduled for 2006. The contract for the hull was expected to be awarded in the middle of this year, with delivery in 2005.
Tenders for the turret mooring and the engineering, procurement, and construction management contract for the FPSO project were to be invited a few weeks after the tender for the hull went out. Procurement of topsides equipment and topside fabrication will begin late this year.
Woodside is now preparing its final environmental impact statement on the development for Environment Australia. A government decision on the development is expected in June 2003. The project will then require a production license from the commonwealth.
Bollinger upgrades US fleet for homeland security
The 110-ft Island Class patrol boat, USCG Matagorda was temporarily decommissioned in early February to undergo modifications and upgrades. This is the first of 49 Island Class cutters built by Bollinger between 1984 and 1991 to undergo the upgrade program.
When the Matagorda is commissioned again, it will re-emerge as a larger 123-ft cutter with enhanced capabilities in command, control, communications, computers, intelligence, and reconnaissance.
The USCG Matagorda has been temporarily decommissioned for upgrades.
When the Deepwater modernization pro-gram is fully underway, Bollinger expects five of the cutters to be under simultaneous retrofit, with one vessel being returned to the fleet every six weeks, approximately seven cutters each year.
Deepwater, the largest program in the Coast Guard's history, was developed to guarantee the nation's maritime homeland security by allowing vessels to identify and intercept targets of interest as far as possible from US shores. The program aims to replace the majority of the USCG's aging fleet of cutters.
Bollinger and Halter Marine Inc. of Gulfport, Mississippi, formed HBJV, a joint venture that is a sub-contractor to Northrop Grumman Ship Systems in the construction of new cutters and the modification and lengthening of others. VT Halter Marine, which recently purchased the shipyard assets of Halter Marine, has a preliminary agreement with Bollinger to acquire Halter's share in this joint venture.
McDermott lands topsides award
McDermott International Inc. subsidiary J. Ray McDermott SA has received a commitment from BP to begin fabrication of the Atlantis topsides.
The Atlantis field is believed to be the third largest oil and gas field discovered in the Gulf of Mexico. It is 125 mi south of New Orleans near Green Canyon block 743 in 6,500 ft of water. The field will be developed using a moored production semisubmersible designed by GVA Consultants of Sweden. The production facility is designed for 150,000 b/d of oil and 180 MMcf/d of natural gas.
Topsides fabrication is scheduled to begin in August, with estimated completion in May 2005. The topsides will be fabricated in J. Ray's Morgan City, Louisiana, yard and will weigh in around 15,450 tons. The Atlantis topsides are the fourth in the series of topsides that J. Ray will fabricate for BP under a contract valued at $600 million, which gives BP exclusive use of J. Ray's Morgan City facility during a significant portion of the construction period. Preceding topsides fabrication for BP includes topsides for the Holstein, Thunder Horse, and Mad Dog fields.
"We are pleased that the Atlantis project has been sanctioned and look forward to contributing to the success of BP's deepwater developments," said Rickey Oehrlein, executive vice president of J. Ray's western hemisphere operations.
BP operates the deepwater Atlantis project with a 56% interest. BHP Billiton holds the remaining 44%.