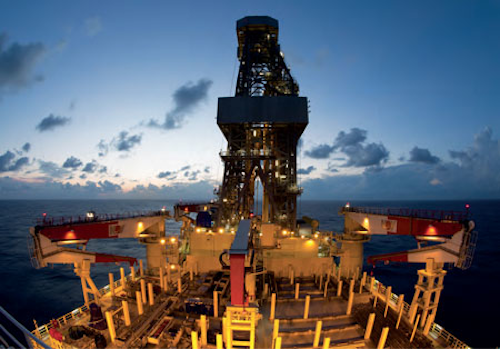 Project includes first HIPPS in the Gulf of Mexico


Bruce Beaubouef
Managing Editor
ExxonMobil has advanced the deepwater frontier for E&P in theGulf of Mexico with its Julia project, which comprises five leases in the Walker Ridge area, about 265 mi (426 km) southwest of New Orleans in water depths of more than 7,000 ft (2,134 m).
ExxonMobil and project partner Statoil brought the project online in April, ahead of schedule and under budget. The first phase of the Julia project employed subsea development strategies that enabled the partners to tie into existing infrastructure for capital efficiency, and the use of advanced technology enabled the development ofdeepwater resources.
The first two production wells are now online, with the third and fourth wells expected to come online in 2017.
As ExxonMobil moves into deeper water, it is increasingly applying next-generation technology, especially at Julia. "We have contracted for the newMaersk Viking drillship, built specifically for ultra-deepwater projects," said David Haeberle, US drilling manager. "Julia is its first drilling operation. We set an ExxonMobil record when we ran an intermediate string of casing weighing 2.3 MM lbs. It was also among the heaviest strings ever run in the industry on a floating rig. Most deep Gulf wells do not run casing strings heavier than 1.5 MM lbs."
Production results will assist in the evaluation of additional wells included in the initial development phase, which has a design capacity of 34,000 b/d. The Julia field is estimated to have a lifespan of up to 30 years.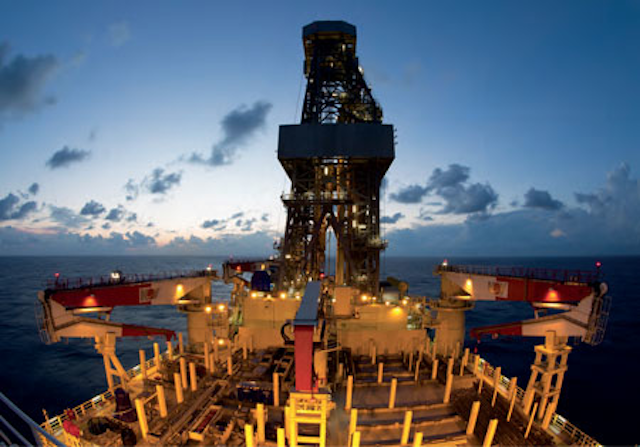 Maersk Viking drillship, a new vessel built specifically for ultra-deepwater projects. (All photos/images courtesy Exxon Mobil Corp., except where noted)">
For the Julia project, ExxonMobil deployed theMaersk Viking drillship, a new vessel built specifically for ultra-deepwater projects. (All photos/images courtesy Exxon Mobil Corp., except where noted)
Julia Phase I involved the installation of along-distance tieback to the Chevron-operated Jack/St. Malo production facility, in which Statoil is also a partner. The scope of work called for up to six subsea wells, one six-slot manifold, two umbilicals, six jumpers, two flowlines with two steel catenary risers, two subsea pump modules, and topsides support equipment. Production will flow through two 10-in. production flowlines with subsea single-phase boost pumps.
Discovered in 2007, the Julia field was considered to be one of the largest discoveries in the Gulf of Mexico at that time. The discovery well was drilled down to a depth of 9,500 m (31,167 ft), and subsequent appraisal drillings suggested six billion barrels of oil reserves recoverable in that same 30,000-ft range - nearly five miles - beneath the seabed.
The partners sanctioned development of the field in May 2013 with a capital investment of $4 billion. Several contract awards followed soon thereafter.
Technip was selected to provide project management, engineering, fabrication, installation, and pre-commissioning of two 15-mi (24-km), 10.75-in. (27.3-cm) outer diameter insulated flowline, as well as steel catenary risers and flowline end terminations.
Genesis Oil and Gas Consultants provided the detailed flowline design, and installation activities were performed in 2015 using theDeep Bluepipelay vessel.
McDermott International was selected to design and install several jumpers; four suction piles associated with the manifold; the subsea pump, pump transformer, and subsea distribution unit/umbilical termination assembly; as well as the transportation and installation of the manifold, suction piles, flying leads, subsea pump system, the power and control umbilicals, and the subsea distribution unit/umbilical termination assembly. Offshore installation activity began in 2Q 2015 and extended through the rest of the year. McDermott used itsDerrick Barge 50 and North Ocean 102 vessels on the project.
Other contractors and suppliers included:
FMC Technologies supplied subsea equipment for the project, including six subsea trees, a manifold and associated tie-in equipment
ENGlobal's subsea controls and integration division provided the universal master control station
Nexans secured a contract with OneSubsea to design, manufacture, and supply an umbilical solution for the project.
Oceaneering supplied an electro-hydraulic steel tube umbilical approximately 14 mi (22.5 km) in length
Nexans manufactured and supplied an integrated power umbilical solution and associated termination hardware
The heavy-lift vessel Jumbo Vision transported subsea pump modules for McDermott from the OneSubsea facility in Horsoy, Norway, to Ingleside, Texas.
Subsea firsts
The technology deployed for the Julia project realized a number of firsts in the subsea arena.
The subsea wells on the Julia project contain some of the highest pressures ever faced by the offshore industry, about 13,500 psi in several cases. Consequently, ExxonMobil elected to deploy subsea wellhead equipment rated for 15,000 psi, which is industry's current technical limit. Julia's subsea trees, supplied by FMC Technologies, are also rated to 15,000 psi.
Because of the potentially higher-than-anticipated reservoir pressures, Trendsetter Engineering and FMC Technologies designed and constructed a high integrity pressure protection system (HIPPS). The HIPPS technology is a system of valves, pressure sensors, and controls that provide contingency protection if higher-than-expected production pressures are encountered in Julia's high-pressure wells.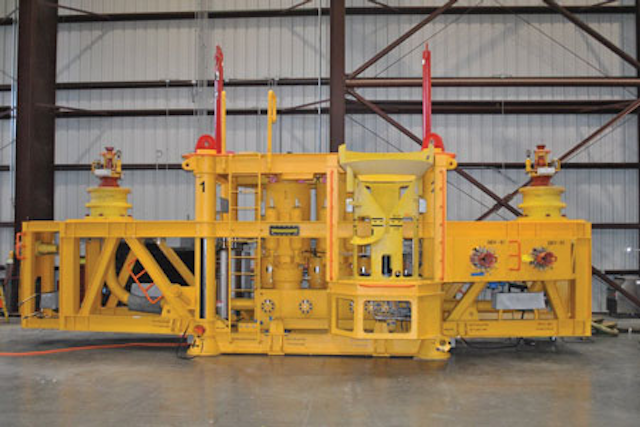 With potentially higher-than-anticipated reservoir pressures, a high integrity pressure protection system (HIPPS) was designed and constructed to provide contingency protection. (Courtesy Trendsetter Engineering Inc.)
These systems have been used in the North Sea, but this is the first time that the HIPPS technology has been permitted for use in the Gulf of Mexico. ExxonMobil worked closely with the Bureau of Safety & Environmental Enforcement to qualify the system.
The development of the Julia field also included the use of subsea pumps that have one of the deepest applications and highest design pressures in the industry to date. ExxonMobil was the first to deploy a dual-pump station on the seafloor with these high-pressure pumps.
ExxonMobil was also the first to design and deploy a universal master control system (UMCS).
"The UMCS functions like a software translator to facilitate the integration and deployment of equipment and systems from multiple vendors," said Tim Arthur, senior project manager--Gulf of Mexico for ExxonMobil. "It will save costs by allowing us to use different vendor components without a lot of specialized work."
Well containment
In addition, one of the Julia wells was the first to receive a cap-and-flow permit from the BSEE, based on the response capability of the Marine Well Containment Co. (MWCC). The well was a pre-existing exploratory well that ExxonMobil re-entered for development. It could not have used the well without the cap-and-flow permit.
In an emergency where potential well flow or pressure will not allow containment with a cap on the wellhead, a system must be in place for flowing the oil to a capture vessel. MWCC, an offshore emergency-response organization established in 2011 after the Macondo oil spill, can store up to 700,000 bbl of liquids in each of its two capture vessels. The liquids would then be brought ashore via shuttle tankers.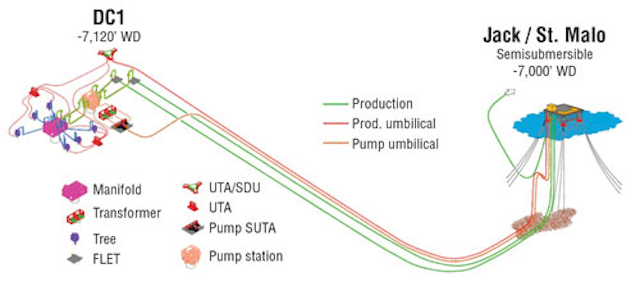 Phase I of the Julia project employed existing infrastructure for capital efficiency, most notably involving the use of a subsea tieback to the Jack/St. Malo facility.
The MWCC system can operate in water depths up to 10,000 ft and has the capacity to process 100,000 bbl of liquids and handle 200 MMcf/d of gas using the two capture vessels. The vessels will be deployed in tanker-lightering service in the Gulf of Mexico region when not involved in a spill response.
Arthur says that ExxonMobil's leadership also allowed the company to strengthen its working relationship with federal regulators. "Through our interaction on MWCC and through resuming project operatorship at Hadrian South and Julia, we have added to our credibility as a leader in safety and environmental responsibility in the Gulf."