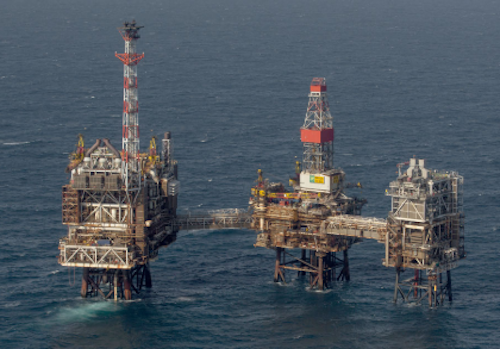 (Courtesy Serica Energy)
Offshore staff
LONDON – Serica Energy plc has received a renewed license and secondary sanctions assurance on its Rhum gas-condensate field in the UK central North Sea from the US Office of Foreign Assets Control (OFAC).
This ensures continued provision of goods, services and support from various US-owned or controlled entities, and some non-US entities, beyond Oct. 31, when the current license expires through Feb. 28, 2021.
Rhum, which is tied back to the Serica-operated Bruce field platform complex, is co-owned by Iranian Oil Co. The field is thought to supply around 5% of the UK's daily production.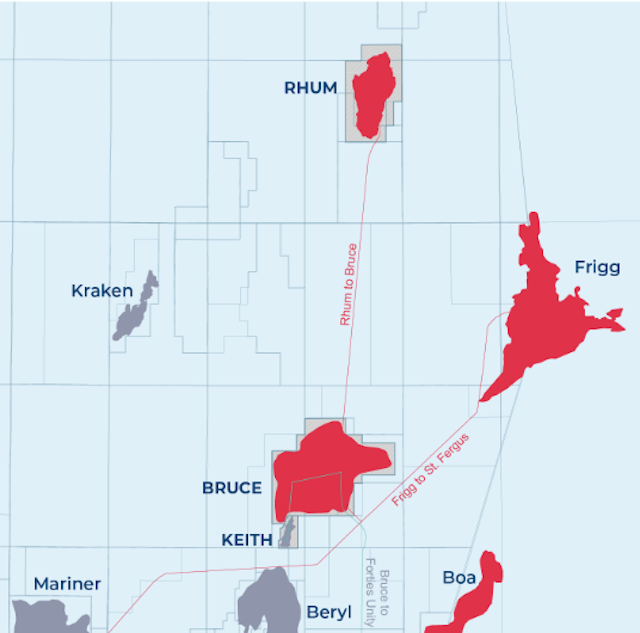 Location of the Rhum gas-condensate field in the UK central North Sea.(Courtesy Serica Energy)

10/24/2019