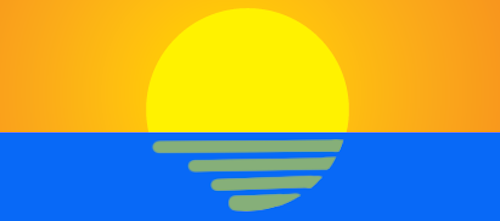 The past year has marked a significant milestone in the North Sea's history, with one of the world's largest oil producers, Shell, celebrating 50 years of North Sea production and predicting a positive outlook for the next 50. This renewed positivity and optimism has been reaffirmed recently with the likes of Gannet E coming back online, Buzzard restarting output, and production from new fields, including Garten and Clair. Recent reports indicate that the relatively unexplored waters off the west of Scotland will be of considerable interest going forward, with opportunities that could yield highly valuable results.
Put together, these promising milestones and predictions serve up a welcome boost to both production levels and the outlook for those working in the industry. But in order to sustain the next 50 years in the North Sea, it is imperative that we look at the need for ongoing investment in the oil and gas sector in order to support this extended life expectancy.
Last year saw a 10-year high for new projects in the North Sea, resulting in an extra 140,000 b/d of oil. But given that we have extracted more than 50% of available reserves to date, it is just as important to look after the aging assets that have served us so well to date, as it is to establish new ones. So how do we ensure that these assets are fit for service, in this hoped-for brighter future?
Innovation and technology are two key areas which will be integral to breathing new life into aging infrastructure. To date, much of the industry's focus has been on optimizing assets to ensure maximum productivity and reducing maintenance downtime. By providing innovative integrated work scopes and creating bespoke, fit-for-purpose engineered solutions, operators have been able to benefit from renewed levels of productivity from their original asset investments.
While "optimistic" may well be the new buzz word when it comes to discussions around drilling in the North Sea, for those in charge of the purse strings, it remains a cautious time. Companies that serve North Sea operators must find and implement solutions which will enable new developments to move forward in an economical manner.
Existing assets will have a key role to play in determining how successful enhanced production is over the coming decades. If industry predictions materialize and the sector benefits from a bumper year, it is vital to have a working infrastructure in place. Again, innovations in the supply chain are where the greatest values and efficiencies are to be found; and, over the last few years, operators and developers have been seeking out cost efficient solutions to extending asset service life.
It will not have gone unnoticed that the age profile of North Sea infrastructure is changing. More than 70% of the world's oil is based in mature fields, delivering around 59 MMb/d. Managing aging North Sea platforms is a growing issue, so life-cycle management and life-extension are of utmost importance to operators, especially in the North Sea where more than half of assets have already gone beyond their initially conceived life expectancy.
Looking back to 2015, the rising maintenance costs that came with an aging infrastructure were already being recognized, prompting the supply chain to respond to the economical, technological and strategic challenges ahead. Back then, the industry was looking at a large-scale decommissioning of platforms. Now, we are seeing a considerable U-turn, and a growing requirement to ensure that existing infrastructure is fit for purpose.
Ultimately, achieving optimum performance and minimum downtime is vital. Operators, and as a result their contractors, are under pressure to deliver quality repair, maintenance, and refurbishment work quickly, efficiently and above all else, safely.
Platforms that are in their "elder years" will continue to play an important role in North Sea oil and gas production. But the priority right now is that production is maximized in a safe manner, and at the lowest cost. For the supply chain, the key will be to provide services that add value and offer solutions that enable operators to get on with their own day jobs, safe in the knowledge that their assets are being upgraded and restored to the highest working order. With production levels on the rise again, is imperative that these assets are optimized, helping to raise the industry back onto its sturdy sea legs once more.
Just like modern medicine, there is an exact science to maintaining maturing assets for longer-term and it is important that operators have access to the right specialists, with the right knowledge, to ensure the best chances of extending the life expectancy of their investments.
Scott Martin,
Executive Chairman,
Glacier Energy Services