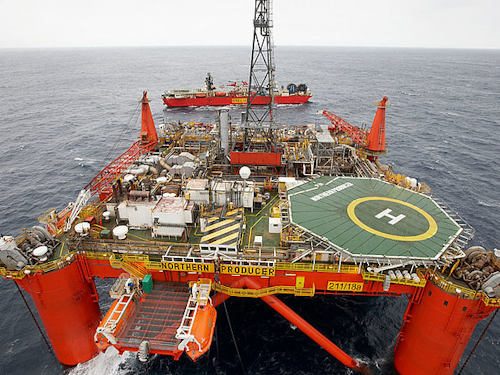 Courtesy EnQuest)
Offshore staff
LONDON – EnQuest has issued brief updates on some of its UK North Sea development projects.
The company completed the Dunlin bypass pipeline project in the north of the sector in June, with final commissioning work conducted during the Dons field center annual maintenance shutdown.
Production from Thistle has since been transferred to the new export route, with no downtime.
At Heather in the same region, compressor reliability has impacted production, but well intervention and optimization work at H67 and H56 should improve performance for the second half of the year.
EnQuest completed the first phase of its well abandonment program below budget, and will start preparatory operations on another 11 wells later this year.
At Scolty/Crathes in the central sector, the replacement pipeline project and production may since have resumed.
The company is pursuing various development opportunities on the Western Flank Area of the Kraken field thought to hold around 100 MMbbl in place.
Its initial focus will be on the Worcester accumulation, where it plans to drill a producer-injector pair next year through spare capacity in the DC2 subsea infrastructure. Pembroke is also under review for development.
09/09/2019