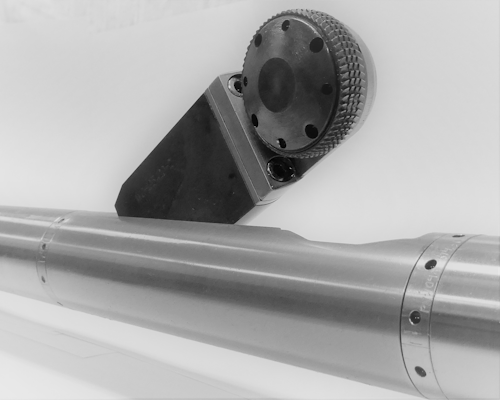 (Courtesy Well Conveyor)
Offshore staff
BRYNE, Norway – Chevron Technology Ventures has agreed to an equity investment in Norwegian downhole technology specialist Well Conveyor.
The company had previously secured funds from ProVenture and Investinor. It will use these to support qualification and commercialization phases of its Slim Battery-powered Conveyor.
This is claimed to be the smallest diameter downhole tractor ever developed, opening access to the increasing number of slim, horizontal and highly deviated wells.
Until now these have not been serviceable with wireline type conveyance, the company added.
The Conveyor has been optimized to run on batteries, with an electro-mechanical design, allowing for extended tractoring distances of more than 15,000 ft (4,572 m).
The system, which is not dependent on power and communication, has been designed to simplify operations and with an emphasis on reduced maintenance, allowing the service to be provided by regular wireline/conveyance providers.
Kenneth Fuglestad founded Well Conveyor in 2015, attracting early support from the Research Council of Norway and Innovation Norway, which took the company through the concept, feasibility, and early development phases for the Conveyor.
More recently, Chevron Technology Ventures invited Well Conveyor to participate in its Catalyst Program, which supports early-stage companies developing advanced technologies of benefit to the oil and gas industry.
Following in-house qualification testing of the technology the company is preparing for first field trials in the US.
08/21/2019