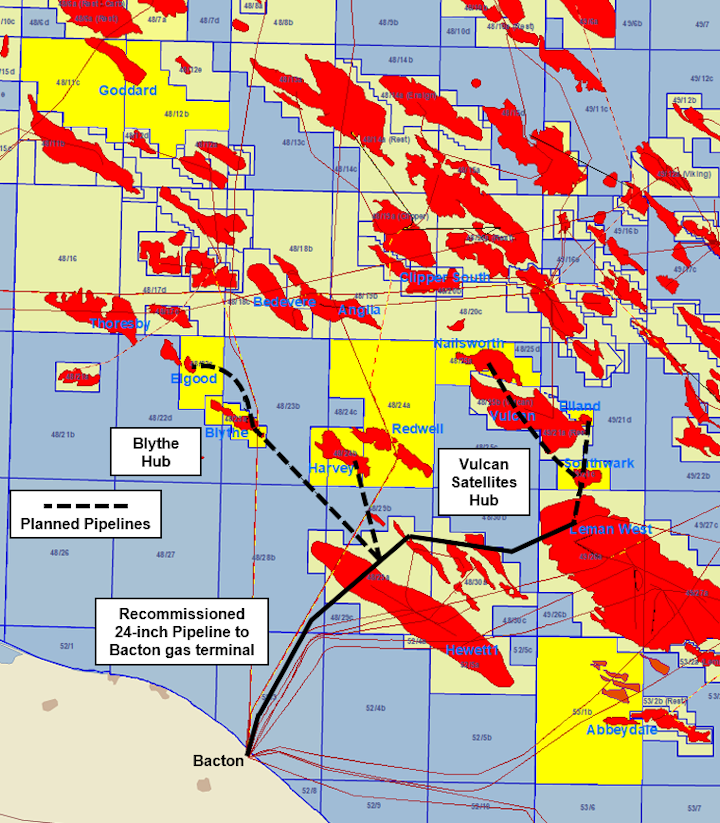 Source: Wood Mackenzie PetroView/IOG
Offshore staff
LONDON – Independent Oil and Gas (IOG) has signed a sales and purchase agreement (SPA) to acquire the North Sea Thames gas pipeline reception facilities at the Bacton terminal on the English east coast.
The sellers are Perenco UK, Tullow Oil, and Spirit Energy Resources.
The facilities comprise an area of land within the Perenco part of Bacton where IOG's fully-owned Thames pipeline connects to the terminal.
It includes gas and liquids reception equipment which will be refurbished and recommissioned during the development phase of IOG's southern North Sea Core Project, encompassing 410 bcf of reserves and resources across six discovered fields. Produced gas through the pipeline will on arrival continue onto the main Perenco Bacton plant for final processing and then into the UK's National Transmission System.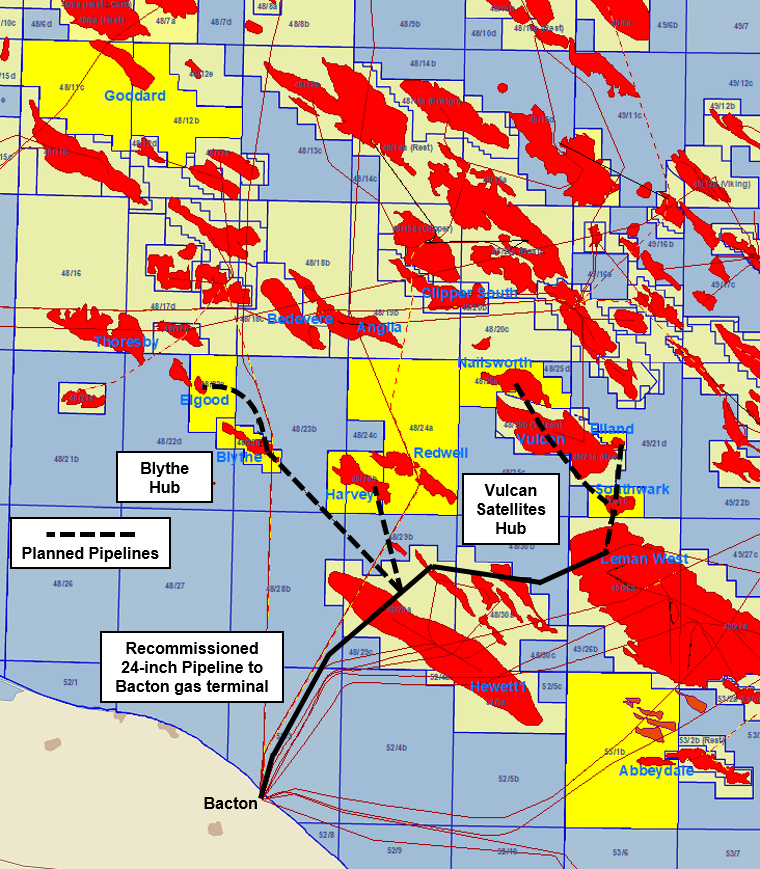 Independent Oil and Gas' licences and recommissioned Thames gas pipeline (PL370).Source: Wood Mackenzie PetroView/IOG
IOG aims to prove further resources with its appraisal well on the Harvey gas prospect, which the jackup Maersk Resilient now looks set to spud around Aug. 3. Drilling could last around two months in the event of a success.
07/24/2019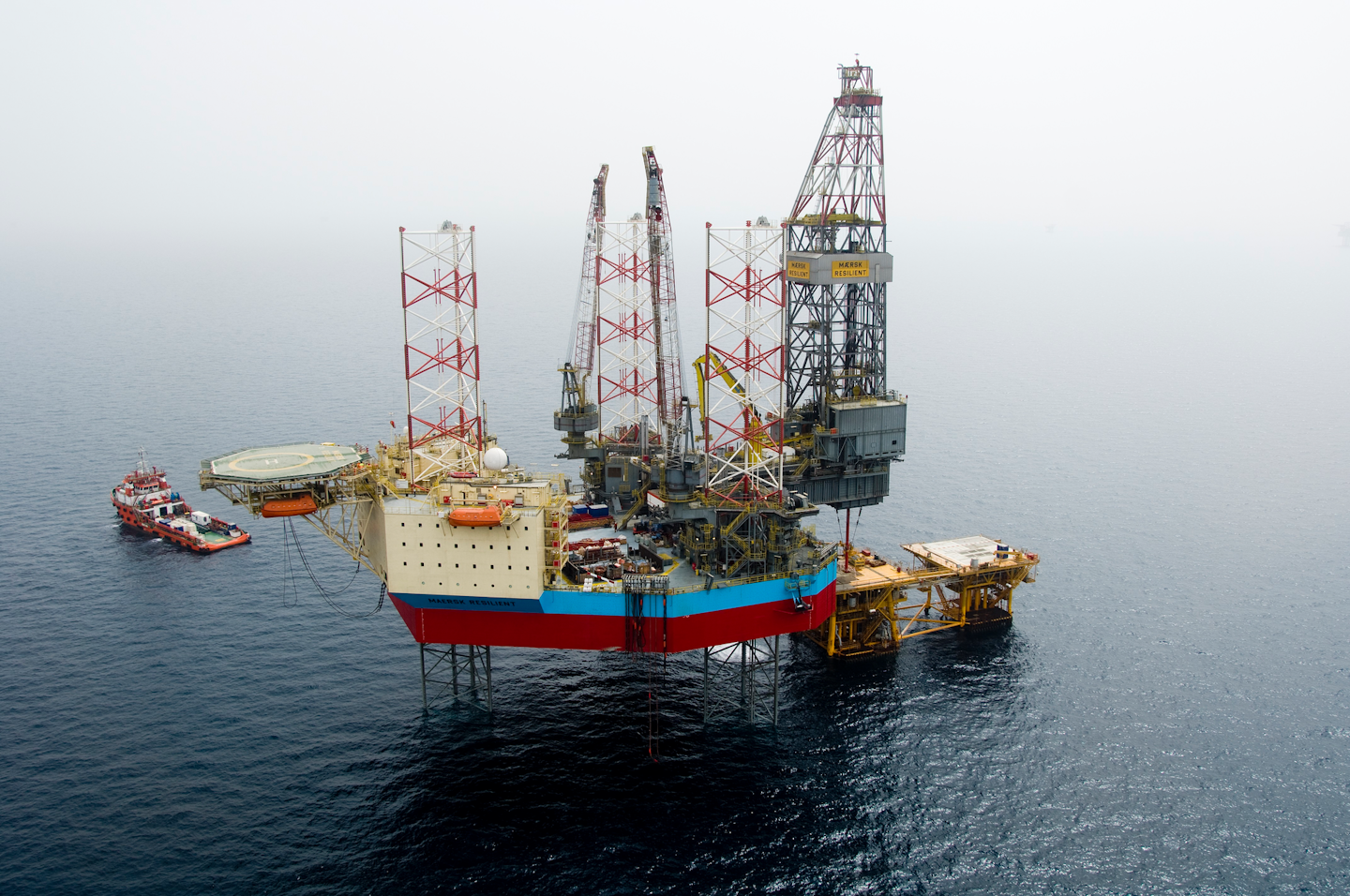 The jackup Maersk Resilient is expected to spud an appraisal well on the Harvey gas prospect in the UK southern North Sea around Aug. 3.Maersk Drilling