GM Flow Measurement Services
Offshore staff
PETERHEAD, UK – GM Flow Measurement Services has developed automated technology to measure and analyze flow data on offshore installations.
The start-up business, supported by Scottish Enterprise, has introduced two metering products which it claims are more robust and accurate than others on the market.
They occupy a smaller footprint and can therefore save on space on the well site. In addition, GM claims, they eliminate the need for manual intervention and costly production shutdowns.
Adjusta-Cone is said to be the world's first automatic and fully adjustable, differential pressure cone meter for natural gas.
The system, which recently completed successful field trials in the North Sea and the Middle East, is said to be more accurate and cost-effective than conventional dual chamber orifice plate fittings for flow measurement.
Integra-Cone is said to resolve common issues associated with measuring high pressure nitrogen gas flow during well testing, coiled tubing milling and gas lift operations.
The device has been developed as a high-pressure nitrogen flow meter.
Gavin Munro, managing director, said: "We've spent the last four years developing and testing our products and are confident we have an intelligent but simple solution to the challenges in getting accurate flow data and then using the analysis more effectively.
 "Our team helps customers to fully understand and manage their flow measurement requirements, whether…for fixed or portable well testing separator, custody transfer, gas-lift, fuel gas or high-pressure gas re-injection."
06/19/2019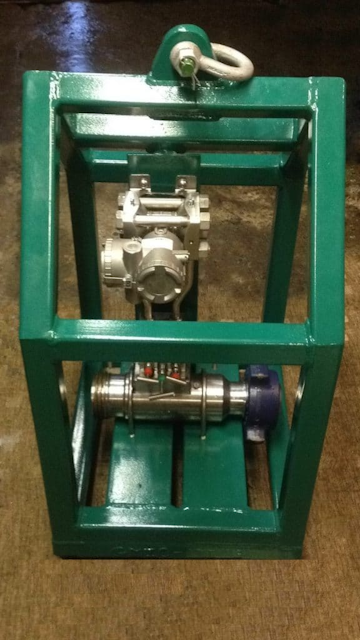 Integra-Cone is said to resolve common issues associated with measuring high pressure nitrogen gas flow during well testing, coiled tubing milling and gas lift operations.GM Flow Measurement Services