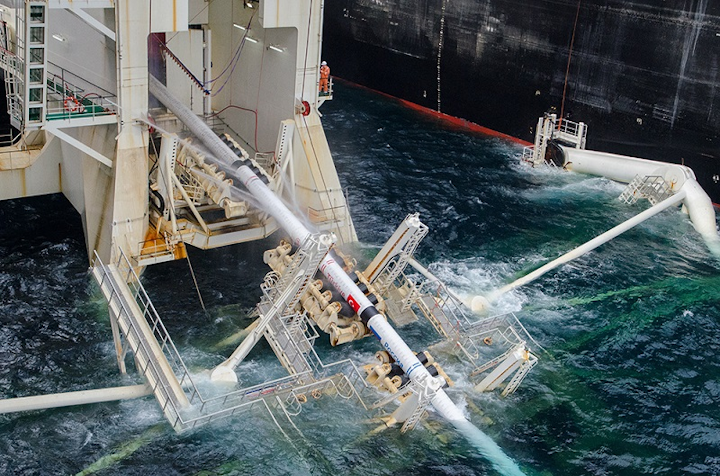 Offshore staff
MOSCOW – The Turkish authorities have awarded Gazprom a construction permit for the second string of the TurkStream gas pipeline's offshore section through the Black Sea, terminating at the Turkish coast.
TurkStream operations are in progress at three sections: onshore in Russia and Turkey and offshore in the Black Sea.
Allseas has completed laying more than 760 km (472 mi) of the two offshore strings since the program started last May. Construction of the landfall in Russia is nearly completed, while in Turkey, work has started at the construction site of the receiving terminal.
Gazprom now has all required permits from the Turkish government for the offshore area, and this means both strings of the gas system should be in operation on time, before the end of 2019, said the company's chairman Alexey Miller.
Gas through the first string will be reserved for Turkish consumers, while the second will deliver gas to southern and southeastern Europe.
Each string will have annual throughput capacity of 15.75 bcm.
01/23/2018