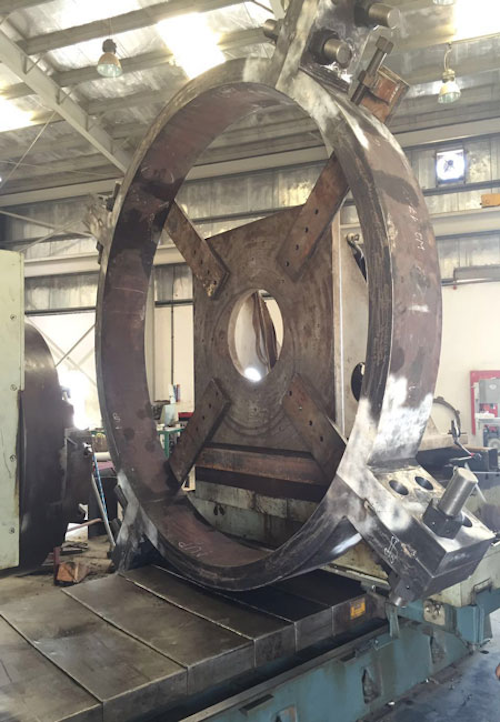 Offshore staff
ABU DHABI, UAE – Unique Group's On-Site Engineering division applied its Wellube system to perform on-line steam leak sealing for Abu Dhabi Gas Liquefaction Co. (ADGAS).
It conducted the service on the 2.4-m (7.9-ft) OD heat exchanger flange leak along the pipeline, with design parameters of 434°C (813°F) at 60 bar (870 psi).
ADGAS, formed in 1973, is actively involved in the UAE's Offshore Associated Gas project and Integrated Gas Development project.
Unique Group's team designed and manufactured a four-piece ring clamp with a total weight of 3.14 tons.
Flange gap measurements were taken after the clamp was mobilized to the site. The clamp lip was then machined to the exact size using the in situ machining technology.
Once the clamp was installed, 150 gallons of sealant were injected to fill the void creating an effective seal.
02/01/2017