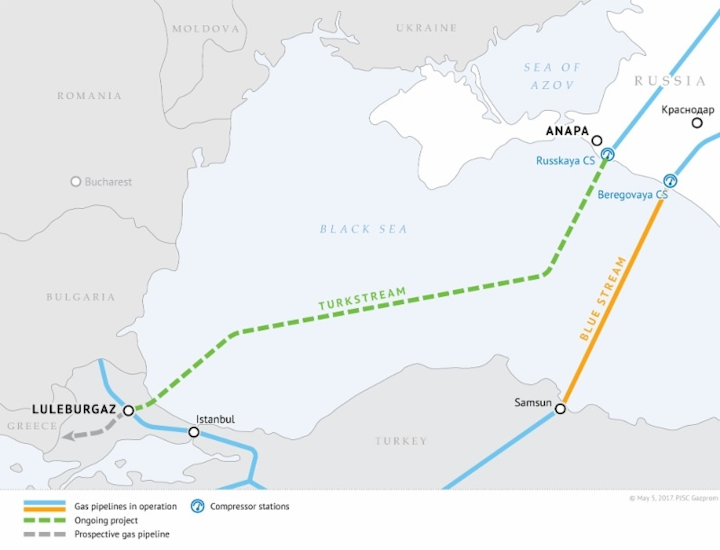 Offshore staff
MOSCOW – Construction has started of the TurkStream gas pipeline in the Black Sea, close to the Russian coast.
Allseas'Audacia vessel is responsible for laying the shallow-water section of both strings and will also undertake pipe pulling through micro-tunnels.
The same contractor'sPioneering Spirit will lay the deepwater sections of the pipeline system.
"By late 2019, our Turkish and European consumers will have a new, reliable source of Russian gas imports," said Alexey Miller, chairman of TurkStream operator Gazprom.
The first string of the gas pipeline is dedicated to Turkish consumers, while the second will deliver gas to southern and southeastern Europe. Each string will have a throughput capacity of 15.75 bcm/yr.
Gazprom subsidiarySouth Stream Transport is responsible for construction of the gasline's offshore section.
05/08/2017