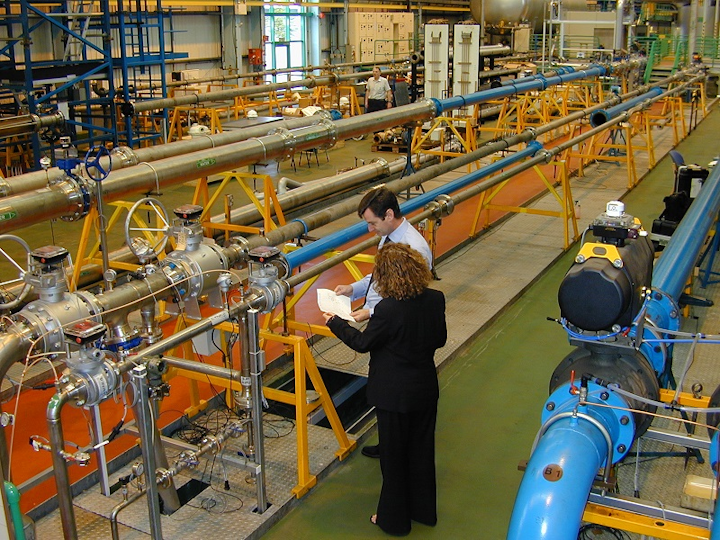 Offshore staff
EAST KILBRIDE, UK – NEL is leading a research project targeting improved flow measurement standardization across Europe between multi-phase flow metrology testing facilities.
The three-year MultiFlowMet II project is part of the European Metrology Program for Innovation and Research (EMPIR).
It draws together 17 global organizations including OneSubsea Processing AS,DNV GL and Schlumberger Oilfield, covering the Czech Republic, Germany, Italy, the Netherlands, Norway, Russia, Singapore, and the UK.
MultiFlowMet II will develop a reference measurement capability that is consistent and comparable across the different multi-phase flow measurement test laboratories, which should improve industry confidence in the readings.
NEL's Dr. David Crawford, the project co-ordinator, said: "The lack of standardized facilities and procedures for testing multi-phase flow meters has led to test result variances between laboratories. This project aims to harmonize multi-phase flow measurements to better support efficient subsea exploration of new oil and gas reserves, by boosting confidence in both the measurement system and the meters that labs are testing."
To achieve harmonization, the research team will conduct an extended inter-comparison testing program that will involve the design and provision of a mobile instrumentation suite, transferrable to multiple laboratories, to allow comparison measurements to be taken.
Another goal is to gain an understanding of the factors that influence multi-phase flow measurements, such as the geometrical features of each laboratory and the structure of the flow that develops under each set of flow conditions.
08/03/2017