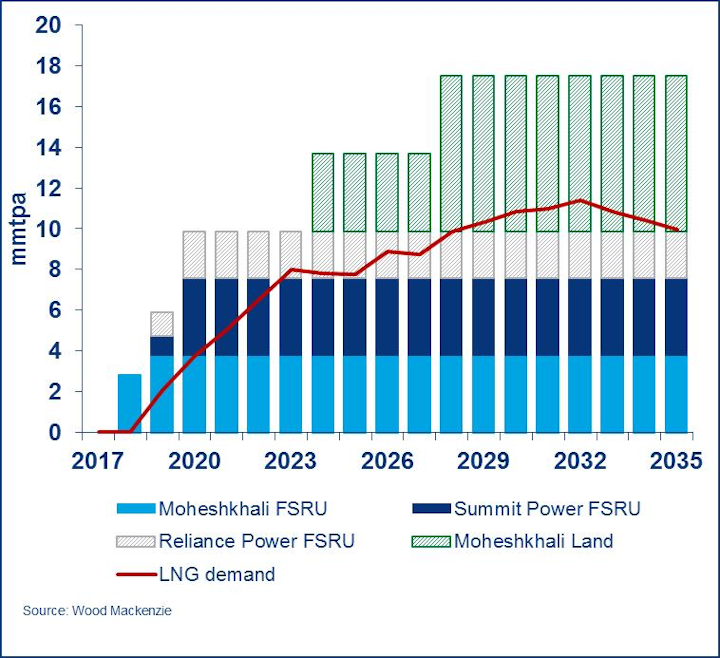 Offshore staff
SINGAPORE – Bangladesh's annual LNG needs will exceed 8 MMt by the early 2020s, according to analyst Wood Mackenzie.
Last month, Bangladesh's state-owned oil company PetroBangla signed its first LNG import deal - 2.5 MMt/yr over 15 years - with Qatar'sRasGas.
TheMoheskhali floating storage and regasification unit (FSRU), which will support the country's first LNG imports, is on schedule to start operations by the end of 2018, while the onshore gas pipeline connecting the FSRU from Cox's Bazar to the main demand center in Chittagong has also been completed.
There are further plans to build a subsea pipeline from Moheskhali Island to the mainland gas valve.Excelerate has concluded a $180-million financing package for the FSRU.
Bangladesh's government is considering further schemes to add another 17 MMt/yr of regas capacity via FSRUs and an onshore LNG terminal, with Summit Power and Reliance Power reportedly looking to invest in FSRUs.
08/03/2017