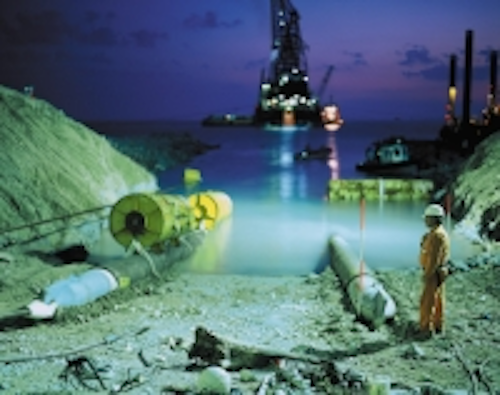 Offshore staff
HOUSTON – The Ministry of Construction, Housing and Utilities of the Russian Federation has granted a construction permit for the portion of the South Stream gas pipeline in Russia.
The permit enables the company to start the construction of the technical infrastructure, as well as all onshore strings of the pipeline, four micro-tunnels, and a 3-km (2-mi) gas branch to connect South Stream toGazprom's Unified Gas Supply System.
As provided by the permit,South Stream Transport will start developing a construction site near Anapa and building access roads; in addition, the company will take on the deliveries of construction machineries, equipment and materials, and arrange protection of rare plants and animals.
Pipe laying in Russia's territorial waters is due in November, upon obtaining a permit from the Ministry of Natural Resources and Environment of the Russian Federation for laying subsea cables and pipelines across Russia's continental shelf and territorial waters.
First gas via South Stream is scheduled for late 2015. The gas pipeline will reach its full capacity in 2018.
07/03/2014