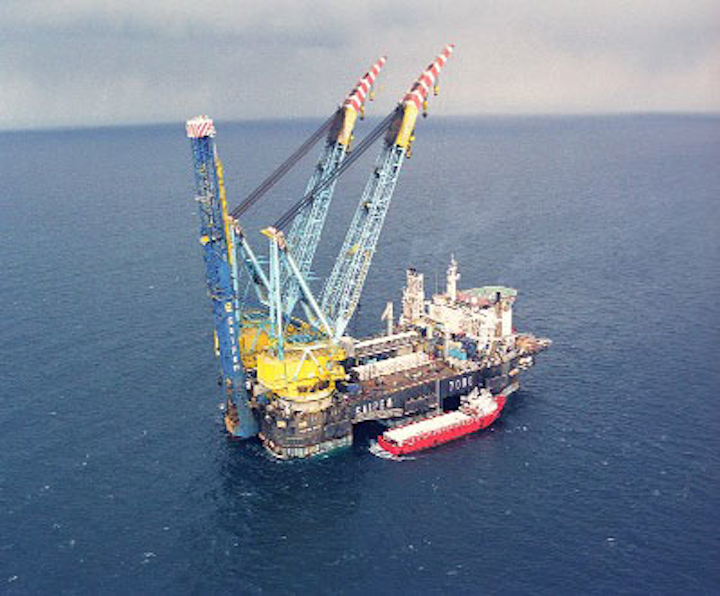 Offshore staff
AMSTERDAM, the Netherlands – South Stream Transport has contracted Saipem to lay the first of the four South Stream offshore gas pipelines through the southern part of the Black Sea.
Under the €2-billion ($2.78-billion) contract, Saipem will compile project documentation, perform the offshore installation, erect process facilities in the shore crossing areas, and construct the landfalls. It will weld the pipes together onboard an unnamed vessel, with theCastoro Sei and Saipem 7000 assigned to lay the pipes. Saipem 7000 installed the Blue Stream gas pipeline in the northern part of the Black Sea in the early 2000s.
For the shore crossings, four "micro-tunnels" will be built on both theRussian and the Bulgarian sides of the route, designed to preserve the local coastlines.
Preparations for tunneling operations will start this June with offshore construction to begin in the fall.
Work on the first offshore line will last until summer 2015, followed by commissioning of the first line by the end of 2015.
South Stream Transport has also issued pipe procurements for the second offshore gas line to the Japanese consortium of Marubeni-Itochu and Sumitomo (providing 40%), and Russian fabricators United Metallurgical Co. OMK (35%) and Severstal (25%).
Total value of the contracts is around €800 million ($1.113 billion).
South Stream will featurefour parallel offshore pipelines, each more than 930 km (578 mi) long, extending across the Black Sea from the Russian coast to Varna in Bulgaria. Each line will comprise more than 75,000, 12-m (39-ft) pipes.
Partners in South Stream Transport are Gazprom (50%), Eni (20%), Wintershall and EDF (15% each).
03/18/2014