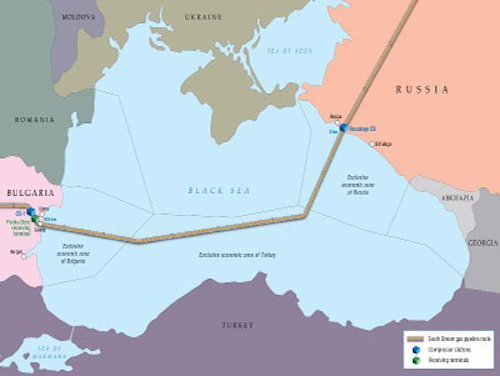 Offshore staff
ST. PETERSBURG, Russia – Gazprom and ENI have agreed on a start date for the construction of the South Stream gas pipeline through the Black Sea.
Work on theonshore section began last December near Anapa in Russia's Krasnodar territory. Offshore pipelay will get under way next spring, with the first string due to be commissioned in late 2015.
The offshore section will run under the Black Sea from the Russkaya compressor station on the Russian coast to the Bulgarian coast. Its total length will be more than 900 km (559 mi) with a maximum water depth of more than 2 km (6,562 ft). Design capacity is 63 bcm/yr (2.22 tcf/yr).
6/24/2013