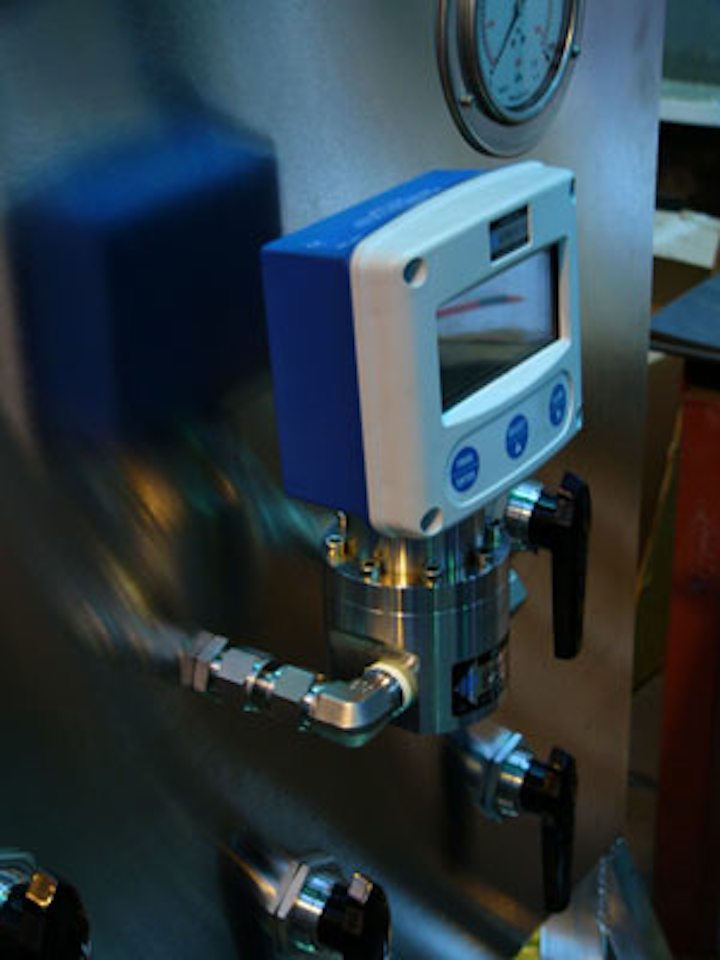 Offshore staff
NORTH MARSTON, UK – Litre Meter has supplied a range of VFF flowmeters to BP's Shah Deniz project (stages 1 and 2) in the Azeri sector of the Caspian Sea.
The meters will be used to measure different flow rates and viscosities of fluid.

The first order, for Shah Deniz 1, was for 65 VFF MF30 flowmeters required to measure methanol at 430 bar (6,236 psi), with Fluidwell displays and 15 sets of spares. To meet requirements for Swagelok end fittings the meters were re-designed to avoid welding, leaving a 35-mm stub each side for attaching Swagelok unions.

Litre Meter also supplied 36 LF05 flowmeters pressure rated to 1,035 bar (15,011 psi) and Fluidwell instrumentation calibrated for a flowrate of 0.05 to 1 liter/hr and a viscosity of 20-50cP.

To ensure accurate measurement of a variety of flow applications as the project developed, Litre Meter provided a further 135 meters including LF15, VFF4, VFF8, HF20, HF40, V125 and V270 flowmeters for Shah Deniz 2.
This consignment will be needed for flow measurement of various chemicals including scale, corrosion, hydrate and wax inhibitors such as methanol and ethylene glycol (MEG).
The challenge, the company said, was to ensure robust flowmeters that can measure harsh fluids accurately at differing flow rates and viscosities at extremes of pressure and temperature in a harsh subsea environment.

According to Litre Meter CEO Charles Wemyss: "Subsea repairs and the associated loss of production are high cost, so protecting deepwater wellbores from hydrate formation, plugging and organic fouling is a major flow assurance concern in offshore operations.

"Hydrate, scale, and corrosion prevention strategies provide protection during normal operation, start-up and shutdown."
03/30/2016
Share your news withOffshore at news@offshore-mag.com