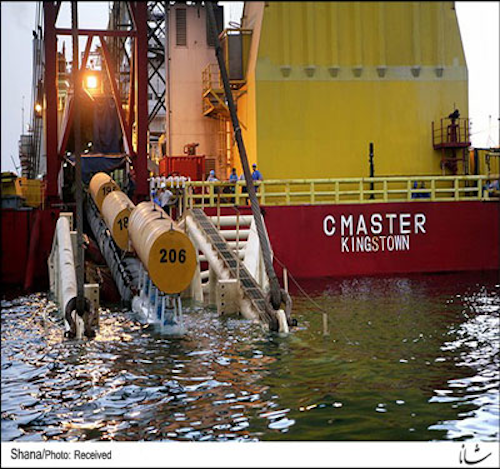 Offshore staff
TEHRAN, Iran – Pars Oil and Gas Co. (POGC) has started subsea pipelay for phases 20 and 21 of the South Pars gas field in the Persian Gulf.
The 105-km (65-mi) long pipelines will deliver sour gas to the onshore refining facilities in Assaluyeh in southern Iran.
To date 40 km (25 mi) of Phase 21's pipes have been laid, POGC's Alireza Ebadi told news service Shana. Once pipelay has finished, POGC will install the new platforms for the two phases.
Phases 20 and 21 of South Pars are designed to produce 50 MMcm/d (1.8 bcf/d) of processed natural gas for Iranian domestic consumption.
07/15/2015