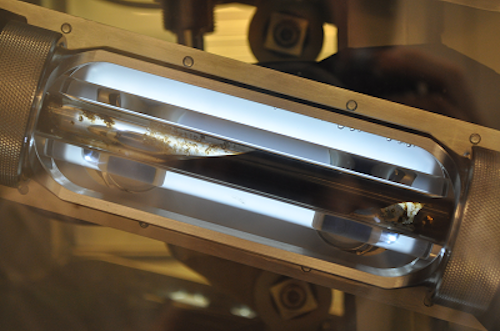 Offshore staff
THE WOODLANDS, Texas– Clariant Oil Services recently worked with an oil producer in the Gulf of Mexico to develop a new anti-agglomerate chemistry to reduce the amount of methanol concentration in the oil phase to prevent the shut-in of a pipeline.
An 11 mi-long (17.7-km) subsea tieback ran from a new well deposit back to its existing production facility in the GoM. The line was responsible for producing 3,500 b/d of oil and another 3.8 MMcf/d of natural gas.
Keeping the line clear of blockages or pressure spikes required 1,500 gal/d (5,678 l/day) of methanol to remain outside of the hydrate risk region. While this high dosage of the chemical can work for controlling agglomeration in wet oil production, it can also result in significant methanol concentration spikes when working with a subsea tieback that produces less than 1% basic sediment and waste.
"In this case, the low water cut resulted in the methanol transferring into the oil phase," says Scot Bodnar, global flow assurance manager for Clariant Oil Services. "The methanol concentration in the oil phase spiked to levels exceeding 2,000 ppm (using gas chromatography analysis), which is well over the pipeline specification of 50 ppm."
As a result, the pipeline company threatened to shut in the well if the producer could not lower the methanol concentration in the oil to within spec limits. This is when the producer worked with Clariant Oil Services to develop another method for controlling hydrate agglomeration, reducing methanol concentration and increasing the oil quality.
Efficiency gains were achieved the development of Clariant Oil Services' HYTREAT DF 12851A hydrate management and control product, developed for the oil producer in the GoM. Whereas high dosages of methanol were required to control hydrate agglomeration, using the company's chemical solution resulted in a 97% drop in chemical use, a substantial savings for the producer and a significant advancement in sustainability efforts.
HYTREAT DF 12851A provided a dual benefit in this application. First, the anti-agglomerate controlled hydrate formation to keep the flowline from pressure spikes and blockages. Equally as important, HYTREAT DF 12851A reduced methanol-in-crude concentration nearly 98%, from 2,000 ppm to 43 ppm, below the 50-ppm pipeline specifications to eliminate the need for any well shut-ins.
Clariant Oil Services' thinking affected the bottom line for this Gulf oil producer as well. Traditional practice would have required installation of an expensive water wash system to mechanically reduce the methanol concentration levels in the oil. However, HYTREAT DF 12851A eliminated the need for the water wash system and production deferments, enabling the operator to realize even greater production figures valued in the millions of dollars per year.
06/11/2015