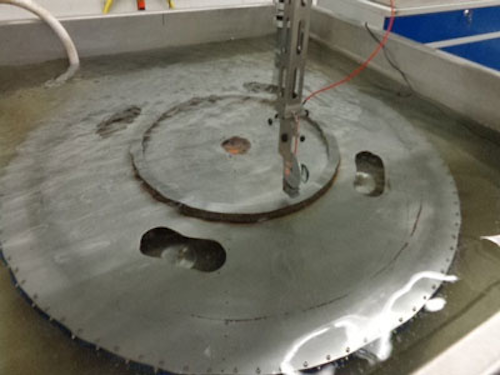 Offshore staff
EDINBURGH, UK – CRC-Evans Offshore has contracted Exova to provide pipeline material, welding, and AUT qualification testing for the Kaombo project offshore Angola. The contract value is £2.5 million ($3.88 million).
As well as AUT validation, the pre-production qualification requirements include mechanical testing, fracture mechanics, fatigue and sulphide stress cracking corrosion tests.
Pipelay at the ultra-deepwater project off Luanda is scheduled to start early next year. It will include 59 subsea wells connected by 300 km (186 mi) of pipelines in 1,400 m to 1,950 m (4,593 to 6,398 ft) of water.
Crack tip opening displacement and routine mechanical testing will be done in Edinburgh, with Exova's Corrosion Centre in Dudley performing the sulphide stress corrosion tests and single edge notched tension, and full scale riser fatigue testing is set at Daventry. The large number of specimens requiring sub-sized straining and aging will be shared between Exova's Daventry and Spijkenisse, the Netherlands facility.
06/10/2015