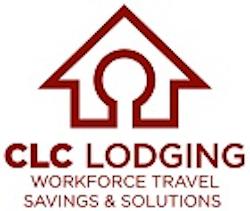 8111 East 32nd Street North, Suite 300
Wichita, KS
USA
CLC Lodging is a leading negotiator of workforce lodging rates. CLC has nearly 40 years of experience as a leading provider of lodging management programs to businesses, serving thousands of clients in North America. CLC serves thousands of businesses with crews, drivers, field reps, maintenance teams and other workforce travelers on the road. Since 1977, CLC Lodging has helped companies lower their workforce lodging costs. In 2014 CLC Lodging will book more than 12 million room nights for more than a half million travelers utilizing more than 17,000 hotels in the CLC Hotel network. CLC Lodging, the nation's leading negotiator of workforce lodging rates, obtains rates that are 20% to 40% less than hotels' Lowest Published Rates. CLC Lodging's proprietary hotel network consists of economy, midscale, upper midscale and some upper scale hotels. The hotels in the CLC network include virtually every recognized brand including Holiday Inn, Hyatt Place, Comfort Inn, Best Western, and a number of Independent hotels . CLC Lodging helps companies manage travel costs and efforts through lower rates, operational efficiency and administration. CLC Lodging is a wholly-owned subsidiary of FLEETCOR Technologies (NYSE: FLT).
Request More Information
Fill out the form below to request more information about CLC Lodging.
---