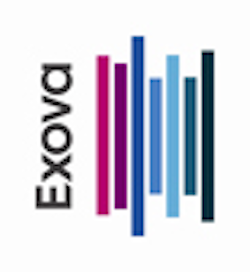 #7 Tuas Avenue 8
Materials Technology Centre
Singapore
Exova is a global provider of laboratory testing, advising and assuring services to many of the world's most innovative companies. Exova has over 110 testing facilities in 26 countries worldwide and extensive experience in working for the oil & gas industry from its laboratories in the US, Europe, Middle East and the Far East.

By bringing large scale testing such as Steel Catenary Riser Fatigue (SCRF) on-location to the customer, we're able to develop a service capable of going wherever it is needed around the globe.

With the help of Exova's Global Technology Transfer Team, Exova Singapore has begun offering a method of testing Steel Catenary Risers in a completely portable and containerized system, allowing testing to be performed on location wherever the customer chooses worldwide.

Easily Shipped Anywhere In The World

All you will need to start testing at your location is:
A Concrete Seismic Base
On-site Electricity
On-site Water
Compressed Air
Exova's highly trained engineers, technicians and other experts take care of the rest.


Request More Information
Fill out the form below to request more information about Exova.
---