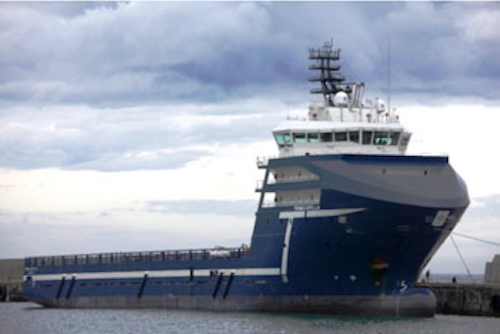 Offshore staff
Tromsø, Norway –Troms Offshore Supply has taken receipt of the newbuild platform supply vessel MV Troms Sirius from STX Søviknes shipyard.
TheSiriusis an STX PSV 09 design with clean-design diesel-electric power and a 1,020 sq. m (10,979 sq. ft.) deck area. It also carries oil recovery equipment and fire fighting hardware.
The vessel will be positioned primarily for operations in the North and Barents seas.
5/31/2012
Troms Capella, shown here, is a sister ship to the Sirius.