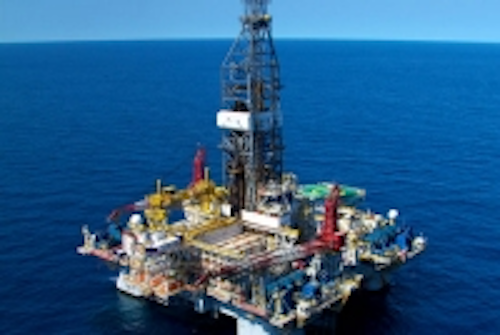 Offshore staff
HOUSTON–A subsidiary of Atwood Oceanics Inc.has agreed to a one-well drilling services contract with Woodside Energy Ltd. for the ultra-deepwater semisubmersible rig Atwood Osprey offshore Australia.
The contract will begin between May 24 and July 7, 2017, and has an estimated duration of around 130 days. The operating day rate will be $185,000.
According to Atwood Oceanics' most recent fleet status report of Nov. 2, the rig, which has a water depth rating of 8,200 ft (2,499 m), was working for Woodside off Australia at a rate of $450,000/d until Dec. 15, where the rate was set to drop to $185,000/d.
A note on the contract released by James West, Senior Managing Director & Partner ofEvercore ISI's Oil Services, Equipment & Drilling Fundamental Research, contained additional insight: "Recall that during its most recent earnings call, Atwood management cited increasing optimism that the company would secure 2017 follow-on work for the Osprey in Australia.
"The ultra-deepwater rig is scheduled to roll off of its current Woodside contract this month, at which point the rig will begin a one-well contract for ConocoPhillips in Australia through March 2017.
"In January 2018, the rig is scheduled to begin another 20-22 month drilling contract for Woodside in offshore Australia, and as such, had been actively marketed for the March-December 2017 time period.
"The latest contract win adds about $24 million to a backlog of about $750 million, and represents around 50% of theOsprey's calendar availability in 2017. Securing this follow-on work will allow the company to capitalize on the Osprey's unmatched rig efficiency in order to offset recent jackup rollovers reflected in a largely disappointing November financial status report."
12/19/2016