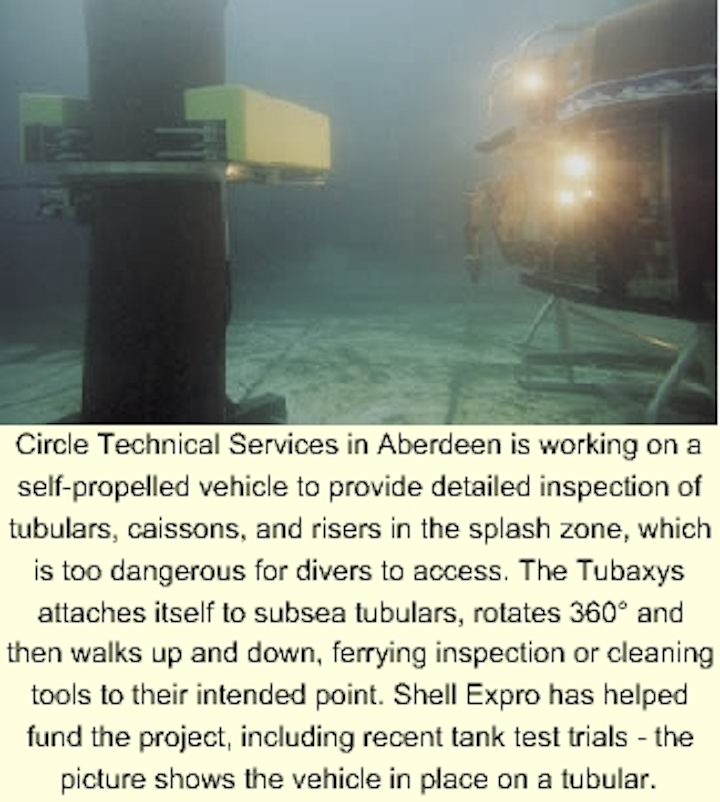 Surplus gas opens Baltic pipeline option
Denmark and Poland may decide this summer to pursue a new natural gas pipeline link across the Baltic Sea. If approved, BalticPipe would extend 260 km from Zealand in Denmark to a point on the Polish coast. The respective state gas utilities DONG and POGC estimate an overall cost of E350 million (Euros), including the landfall, compressors, and reception terminal.
The move was triggered by an upgrade in reserves held by the DUC consortium of Maersk, Shell, and Texaco, which is DONG's main supplier. Poland has been looking for new sources of supply aside from Russia. The BalticPipe could also be connected to Norway's trunkline network, permitting eastern passage of Norwegian gas.
Maersk is also moving towards a new oilfield development called Sif, one of two relatively large (by Danish standards) discoveries made last year close to the Dan complex. Sif is thought to lie in similar Danian Maastrichtian chalk horizons as Maersk's other find, Halfdan. According to London-based analysts ScanBoss, Maersk has in mind a platform which could be tied to the Tyra facilites 20 km to the northwest. A PDO has been submitted which, if approved, could lead to the field coming onstream in 2002.
Amerada Hess, which brought Denmark's South Arne Field into production last year, has attained plateau output of 50,000 b/d and 70 MMcf/d following a successful stimulation campaign conducted by Halliburton. This involved treating 61 zones in five horizontal wells, with 13.2 million lb of proppant pumped into one of the wells - claimed by Amerada to be a world record.
Banff problems prompt loading switch
Persistent production problems with the Ramform FPSO on Conoco's Banff Field in the UK Central North Sea have persuaded the vessel operator PGS to switch to a permanently moored tanker. The 900,000 bbl storage capacity Nordic Apollo should be operating on station this August. It will replace the existing single-anchor loading system which has performed below par, due partly to storm damage and also commissioning pains. The new solution should make production from Banff less weather-dependent, claims PGS.
These issues also stalled progress on Ranger's Kyle, an oilfield development viewed until recently as a certain subsea tieback to the Ramform. Instead, an extended well test will be conducted shortly at the southwest limit of Kyle, using the Petrojarl 1 vessel, currently depleting Blenheim for Talisman Energy. Talisman opted for an extended well test itself last month for its Marcel prospect, using Brovig's new production vessel, Crystal Ocean. If successful, the field could be produced subsea through the Beatrice facilities.
Another floater, Amerada's long-delayed Triton, finally made it to the Bittern Field location. This time, North Sea weather, not contractors, was to blame for the FPSO leaving the yard in Teesside months behind schedule.
Amerada's co-venturer in this project, Shell, has commissioned preliminary plans for new inlet, reception, and separation facilites at the St Fergus gas terminal, north of Aberdeen. Shell has in mind associated development of Goldeneye in the South Halibut Basin, via a platform. Unprocessed liquids from the field could be piped directly to St Fergus through a new line. Operators of discoveries in this area have been working for some time on joint infrastructure solutions - nearby gas fields include Amerada's Atlantic and Cromarty.
Shell was also expected to contract KYE in Lowestoft for two new 500-ton platforms for its Brigantine project in the southern gas basin. The same yard is currently working on an unmanned facility for Shell's Skiff.
Government seeks Internet production boost
Britain's Energy Ministry has written to operators of all fallow (undrilled or untouched for six years) blocks and discoveries as part of its campaign to maintain UKCS production at 3 million boe/year through to 2010. It has also integrated its UK license swap service, LIFT, onto the worldwide asset trading service Indigopool, facilitating block transfers, say, between the Gulf of Mexico and the North Sea.
A report from the UK Offshore Operators Association has identified 80 mature UK projects which could attract further investment through exploitation of nearby satellite reservoirs. However, progress is being discouraged by
current UK petroleum tax rates, UKOOA claimed, which can reach 69% for some maturing fields. No remedial measures were offered by Chancellor Gordon Brown in his latest budget.
UKOOA has also criticized the government's stricter consents policy for gas-fired power stations on the UK mainland, as this has further limited offshore activity levels. A new Pan Industry Group Against Stricter Consents has been formed to monitor the impact of this policy, amid growing concern over the impact on jobs.
Gas disputes hamper field developments
Heavy lift crane vessel Saipem 7000 has been contracted for Statoil's Kbitebjorn platform installation in 2003, 20 km southeast of Gullfaks. The 180-meter water depths could make this the North Sea's deepest jacket installation to date. However, the award is conditional on Kvitebjorn being selected to supply current Norwegian gas sales contracts.
The latest meeting of Norway's Gas Supply Committee in March failed to agree on field nominations - Statoil's Mikkel, for which a PDO has already been tabled, and Norsk Hydro's Oseberg fields were among the other nominees. A further 400 bcm has to be sourced, but some companies claim that existing Norwegian sector developments could meet this requirement.
A longer-running dispute between Hydro and Norske Shell has finally been resolved, regarding the giant Ormen Lange gasfield off mid-Norway. Both parties have signed an accord defining their roles in the development and operation of the field which extends across their respective licenses. Shell will probably drill an appraisal well this year on its acreage, possibly followed by another to asses whether the structures drilled to date are connected. Due to the rugged seabed topography, a floating pipeline has been suggested that would be anchored above, but not touching, the sea floor.
In the Norwegian North Sea, BP Amoco has issued construction contracts for its 40-million bbl Tambar development to Kvaerner and Aker - the latter is upgrading processing at the Ula platform, which will receive product from a wellhead installation on Tambar. BP Amoco may also move ahead with a new steel platform for water injection on Valhall, now that the government has honored its commitment to end royalty charges on this and other mature fields. By year-end, BP Amoco may have a third development to contend with. It plans to drill an appraisal well on Skarv in the Norwegian Sea, which looks a candidate for an FPSO.
The same applies to Statoil's 25-million bbl Glitne prospect in block 15/5, just north of Sleipner. Statoil wants to bring the field onstream quickly next year, using a leased facility, or alternatively a production jackup linked to a storage tanker. Statoil also wants to develop Gudrun, to the northeast, with a wellhead platform, but its partners have vetoed Statoil's planned appraisal well for the time being.