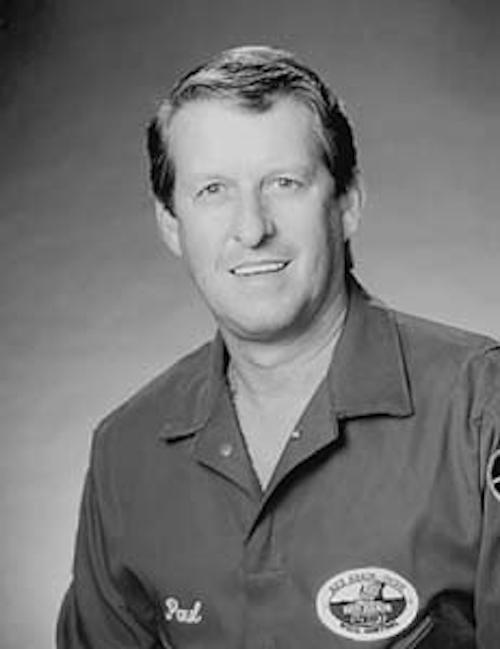 Field development vote could make or
break Haltenbanken as a province
Jeremy Beckman
Editor - Europe
Europe can't get enough of Norwegian gas: this has less to do with energy growth forecasts than the fact that Norway's suppliers won't agree on which fields to bring to the market. But, like it or not, 1995 is decision time for the Norwegian gas industry.
Sourcing of contracts with Germany and France must be settled this year, following deferral of this decision in 1994. With existing fields tied up in long-term sales contracts, supplies will have to come from new developments in the North Sea or the Haltenbanken. A route and landfall for a new pipeline will also have to be settled.
But there are quandaries relating to longer term planning which aren't so easy to sort out. On the one hand, Norwegian suppliers must be mindful of competition from Gazprom to the east and to the west from Britain, via the recently sanctioned UK-Continent Interconnector pipeline. However, there's a danger of committing to too many expensive new projects too quickly, with new reports suggesting the pace of energy growth in Europe might not be as fast as first thought.
Transport routes
Norwegian offshore gas is currently exported to continental Europe chiefly from the Ekofisk, Gullfaks, Heimdal, Sleipner Oest, and Statfjord Fields. Supplies are routed via the Statpipe, Norpipe, and Zeepipe trunklines, and from this October also through the new Europipe line to Emden in Germany.
These deliveries were negotiated initially under the Troll Gas sales agreements (TGSA), entered into in 1986 by the Troll/Sleipner Field owners and the various continental gas buyers. Since then, further long-term supplies have been agreed which increase Norway's total commitments to nearly 60 bcm annually by 2005.
As things stand, a decade from now, Norway will be supplying 30% of German gas requirements, and one third of consumption in Belgium and France. The Netherlands, itself a large producer, will nevertheless be importing from Norway; and Spanish utility Enagas will be halfway through an annual 2 bcm import contract. Depending on the situation in its traditional, but politically unstable, supplier base in north and west Africa, Spain may have contracted by then for further Norwegian supplies.
According to Kristian Hauksen, Statoil's senior vice-president for gas supply and project development, from 2000 there will be a gap of almost 15 bcm/yr between the TGSA delivery commitments and the capacity of the producing Norwegian gas fields - even allowing for production next year from the giant Troll East. And this discrepancy will rise to 20 bcm if the buyers exercise their volume options under the TGSA agreement. By 2010, Hausken added, the gap between supply and demand across Europe is likely to reach 50 bcm.
Statoil's natural gas president, Peter Mellbye, pointed out recently that this figure is nowhere near the 180 bcm shortfall which has been generally bandied about by analysts. That calculation assumes declining deliveries under several major contracts, Mellbye said, as well as falling domestic production.
More likely, he reasoned, is that existing supply contracts will be extended, with gas production across Europe staying constant, thereby reducing the anticipated unmet demand. Besides which, Algeria and Russia could increasingly step in to fill any breach.
Based on that reasoning, Norway's suspected total reserves of 6,000 bcm are unlikely to be needed all at once. Which is just as well, because currently Norwegian producers are divided over how to meet existing contracts, let alone demand increases beyond the TGSA volume options.
Extended influence
Up until 1993, gas sales negotiations were entrusted to the Gas Negotiating Committee (GFU), comprising the three Norwegian majors Norsk Hydro, Saga, and Statoil. Then the government decided that other investors and field operators deserved a bit of influence. So a 10-strong Gas Supply Committee (GSC) was set up, bringing in Conoco, Elf, Esso, Neste, Phillips, Shell, and Total alongside the GFU trio.
GSC's brief was to establish long-term plans for use of gas resources; define supply solutions for individual sales contracts; and to recommend contractual fields and required transportation infrastructure. But the new committee stalled at its first major hurdle, which was to propose supplier fields for new contracts totaling 9 bcm to Gaz de France and to Mobil and VNG in Germany.
Data was compiled on gas quantities and cost, and the potential value of various field combinations. Once the equations were through, the companies still split into camps promoting their own interests: Norsk Hydro and Elf in favor of Oseberg, and Statoil, Neste, and Total pushing their Haltenbanken fields. The latter persuaded the authorities to postpone a decision until late 1995, so that a realistic proposal could be put forward for Haltenbanken gas.
Technical solutions must be submitted by August 1, with the GFU issuing recommendations for phasing-in of fields to the Ministry of Industry and Energy by October 30. No one has suggested further tinkering with those dates; but as Nic Askvik, vice-president, commercial matters at Elf Norge points out, the postponement already means that "decisions concerning a new transportation system must be taken without the question of future supplier fields being clarified."
In fact, there are four candidates to supply the French/German contracts:
Gullfaks Soer, Huldra, and Visund contain relatively minor quantities of gas, but all are located close to existing infrastructure. Gullfaks Soer gas output would also entail signifcant associated liquids production.
Oseberg, although currently an oil producer, would yield good sized quantities from its gas cap once oil production declines. As gas and oil can be produced in parallel, only limited modifications would be needed to the platform, keeping expenditure relatively low.
Troll West has the most available reserves (410 bcm): several cost-efficient development options have been mooted.
All these are North Sea fields close to established trunklines. The remaining supply option, Smoerbukk, Smoerbukk Soer, and Midgard, are situated farther north in the Haltenbanken close to mid-Norway. The extra distance and lack of infrastructure in this area could push combined development costs of these fields to NKr40 billion, compared with possibly NKr3 billion for the Oseberg option.
On the other hand, there are longer term considerations which could swing the ruling in favor of the Haltenbanken. National interest is one: the fields are close to the little explored Moere and Voering regions off mid-Norway which the government has just opened up under the 15th Norwegian licensing round. Also, the fields contain an estimated 570 MM bbl of oil and condensate, in addition to combined gas of 78 tcf.
Recently, Statoil and Saga entered an agreement to jointly develop the three fields. Kristian Hausken points out that "thereby a potential for significant cost reductions has been established". Brainstorming sessions will no doubt come up with a case for lowering development costs further, in time for submission of the PDO this summer.
Development would likely involve subsea satellites on Midgard and Smoerbukk Soer tied back to a concrete or steel central processing platform on Smoerrbukk, with gas piped 850 km down a new pipeline to the 16/11 area at the hub of the Norwegian pipeline network.
Norway's parliament will vote late this year on which field(s) to designate for TGSA contracts. Statoil can expect no special favors: the government has shown itself unafraid to offend any major gas supplier, for reasons best known to itself.
The Zeepipe consortium was split over the route for the planned Phase 2b trunkline. Conoco, Esso, Norske Shell, and Statoil, which between them own 84% of Zeepipe, wanted a line carrying primarily Troll gas from Kollsnes in Norway direct to Emden in Germany.
The minority shareholders - Elf in particular - preferred either tying in Heimdal to Statpipe, thereby prolonging use of the Heimdal platform; or alternatively a two-stage plan which would require a new pipeline from Kollsnes to the 16/11 gas transportation hub, followed by another line at a later date to Emden.
Not committing to Emden, they claimed, would allow the consortium to take into account any developments in the meantime, such as clarification by the authorities of future supplier fields, or buyers from the continent exercising options for more gas. In the event the Industry and Energy Ministry side opted for the minority two-stage plan.
Conoco countered that the decision would add up to NKr2 billion to the pipeline costs, and restrict early sales, and hence revenue, from Troll Gas - not exactly consistent with the Ministry's NORSOK cost-cutting initiative. The Ministry replied that the government's decision was likely to prove more economic long-term.
A revised plan for a 305-km, 40-in. dia. line from Kollsnes to block 16/11 is now being submitted. If a 600-km link from there to Emden is also approved, construction could start next year with first gas deliveries in 1998. A decision on a fifth line, Zeepipe Phase 4, from 16/11 to Zeebrugge or Dunkirk, might then be postponed for a year. In that case, it would not be operative until 1999 at the earliest.
The contentions don't end there, however. Following the modifications to Ekofisk, a new connection will be needed between Statpipe and Norpipe. Some of the interested parties favor a short bypass; but Elf for one disagrees with this concept, "as it will mean low capacity in Norpipe and contribute to reduced use of Statpipe", according to Nic Askvik. "We shall continue with our efforts to ensure that capacity in existing facilities will be used in the future," he says.
Norway's petroleum tax board also risks irking the gas producers if it decides this month to raise taxes on the Statpipe line. Revision of the tax model created in 1981 could add NKr300 million to the owners' annual bill.
Frigg impasse
Norway's export equation is being upset elsewhere by continued deadlock over the Frigg treaty. The Frigg fields, close to the median line with the UK, have been exporting gas via a pipeline system to St Fergus in Scotland since 1977; but volumes were contracted on a field depletion basis. Now Frigg supplies are running down, Norway wants to use the lines to send gas from Elf's Froey Field to UK utilities Scottish Power and National Power, under already agreed contracts.
Spare capacity in the pipelines would also be offered for UK gasfields in the vicinity. Britain's government says it first wants the treaty redefined, but is seemingly in no hurry to agree a solution. Many analysts and Norwegians take the view that Britain simply wants to block Norwegian imports, period. Elf's impotence in this matter is also diminishing its influence in the Gas Supply Committee concerning Frigg and Heimdal developments.
At the same time, Norway faces competition from Britain in western Europe, now that nine companies have signed to participate in the proposed Interconnector pipeline taking gas from Bacton to Zeebrugge. The 240-km, 40-in. dia. pipeline is set to enter service in October 1998, with an annual capacity of 20 bcm.
However, a week before the signing at an IIR conference on North Sea Economics in London, Statoil's Hausken claimed the quantities exported would only marginally affect the market anyway. With beach prices in the UK significantly higher than the rest of Europe, and with UK gas being offered with field depletion profiles different from supply contracts in Norway, Hausken suspected the first contract entered into would be for imports into the UK.
In eastern Europe, optimistic forecasters predict gas demand will rise from 90 bcm in 2000 to 120 bcm in 2010. Turkey and Greece are also converting to gas. Speaking at the ONS conference in Stavanger last August, Norsk Hydro's senior vice-president, Bengt Lie Hansen, said: "We consider Central and Eastern Europe markets to be potentially interesting if Norwegian gas can compete in the end-user markets and at the same time cover all the costs related to bringing it from the North Sea." However, he added, "these markets need to have companies that can commit commercially to a take-or-pay contract. Another important factor is whether satisfactory transportation arrangements can be made from the Norwegian shelf to end-user markets in Eastern Europe."
Current proven reserves would allow Norway to fulfill its existing contracts for 60 years, it has been calculated. And if the exploration effort off Norway switched to an organized quest for gas instead of oil, supplies might last for a century. But with future gas finds likely to be smaller fields in deeper waters, profitable development may become problematic - despite the best intentions of the Norsok initiative, which aims to restrain costs of new projects on the Norwegian CS by 30-50% over the next five years.
Eventually gas needs will have to be met from even more remote areas such as the Barents Sea. "Consequently," said Hansen, "the costs of supplies to Europe are bound to increase, and buyers must therefore be prepared to pay more for gas in future. Natural gas represents the fossil fuel which causes the least impact on the environment in the end-user markets, and present prices do not reflect this advantage appropriately."
---
Europipe will improve gas flow in cramped pipeline network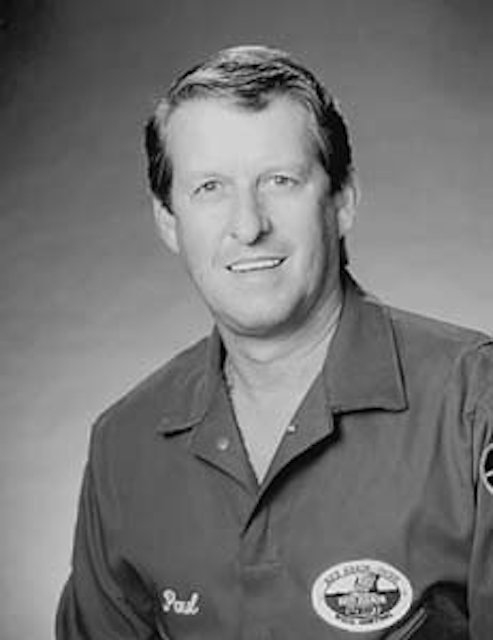 Laybarge Castoro Seihas performed the majority of the Europipe offshore installation exercise.
Opening the first Europipe trunkline for service in October should temporarily ease Norway's gas supply congestion. Capacity in the existing lines to mainland Europe is fully occupied, including Zeepipe, which has only been operating since 1993.
Currently, gas from the Statfjord and Gullfaks Fields flows via the Statpipe line to the Karsto terminal, before heading out again southwest to the S riser platform in the 16/11 area. There it mingles with more gas from the Heimdal Field, to the north. Supplies are then routed to Emden via the Norpipe line, picking up further volumes at Ekofisk; or via the Zeepipe line down to Zeebrugge.
Europipe I, a NKr14.5 billion venture, will add 13 bcm annual transport capacity to this network, potentially rising to 18 bcm if compressors are installed. First year deliveries will come from Statoil's Sleipner East Field.
The new line runs 640 km from 16/11 to northern Germany, on a route roughly parallel with Statpipe/Norpipe. A new riser platform, 16/11-E, has been installed which, along with the S-platform, should be ready to accept gas transmission through Europipe this July. The E platform will also serve as a safety valve on the pipeline system, housing its pig launching and retrieval equipment.
Laybarge Castoro Sei began the pipelay operation in spring 1993. Twelve meter lengths of 40-in. dia. steel pipe were welded together on board then slid over a ramp at the stern onto the seabed at a rate of four km a day. As laying approached Germany's shallow coastal waters, smaller vessels took over.
The laybarge Castoro Due has been extending the line across a sandbank and up the tidal channel between the islands of Baltrum and Langeoog, in a trench dug up to five meters deep and 15 meters wide. Removed sand is stored temporarily close to the coast, before other vessels refill the trench. Strong currents and tides soon restore the seabed to its normal state.
Closer to shore, in the very shallow Accumersieler Balje, barge-mounted excavators have dug a 12-km long trench, eight meters deep in places. Here laying has been performed by a smaller vessel, Baas Kobus: as the pipes are welded together, this vessel pulls itself along aided by piles driven into the seabed and by 12 mooring lines.
The final landward approach was the cause of the controversy which delayed the project for so long. To avoid damage to the coastal Wattenmeer wetlands, parts of which are exposed at low tide, the Europipe partners finally agreed to construct a 2.6-km tunnel 7-8 meters below the seabed, extending from a submarine tie-in chamber in the Accumersieler Balje to a point beyond the coastal dykes west of Dornumersiel.
As the tunnelling machine advanced, at around 15 meters/day, three meters dia. concrete pipes were rammed in behind it by hydraulic jacks to prevent the tunnel from collapsing. On completion, the tunnel was filled with water, allowing the pipeline to be floated through as pipe lengths were welded together on land. In fact, two pipeline sections were pulled through, in readiness for the go-ahead at a later date to build a second trunkline, Europipe II: this will convey similar gas quantities to Europipe I.
Close to the landfall, a gas reception terminal has been built which will lower the pressure of the incoming gas before piping it 50 miles to Emden for delivery to buyers.
Following cleaning, pressure-testing and drying of the trunkline at the two riser platforms, the entire pipeline will be filled with gas - a process expected to last right up to this summer.
---
Norske Shell positions Troll for 1996 deliveries
Europe's largest known offshore gasfield, Troll, is on schedule for first production in April 1996. If all goes well, it should still be supplying consumers continent-wide half a century from now.
Operator in the development of Troll Phase I, Norske Shell, discovered the field, west of Bergen, in 1979. Phase I will exploit the 800 bcm+ gas reserves in the east of the structure. The development concept centers round the world's largest offshore concrete structure - a platform 650,000 tons and 369 meters tall - with two pipelines carrying wet gas to a new treatment plant onshore at Kollsnes.
The Aker Stord-built integrated platform deck and the gravity base structure, courtesy of Norwegian Contractors, were due to be mated early this month. The planned procedure called for the deck to be positioned over the drill shaft tops by four barges, with a meter clearance at the critical point. Then the water would be pumped out of the shafts, with the gbs slowly floating upwards to join the deck frame, in an operation expected to last one and a half days.
This spring the platform is due to be towed out to the field. Tunnels under the seabed close to Kollsnes should also be completed, with pipelaying from the tunnel outlets to the platform under way in the summer.
Statoil will operate production, scheduled at 84 mcm daily through the various pipelines to mainland Europe. Phase II, operated by Norsk Hydro, focuses on Troll West's oil reserves. Troll West gas will be developed under Phase III, for which a concept has yet to be finalized: one possibility could be to construct a new pipeline to Kollsnes.
Copyright 1995 Offshore. All Rights Reserved.