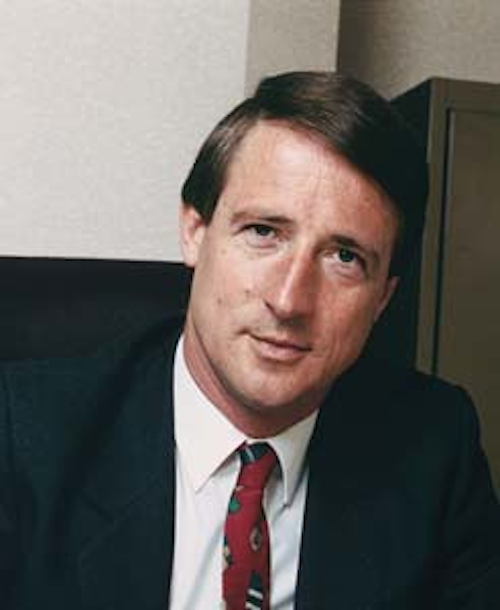 Fledgling oil and gas industry in need of expertise to advance infrastructure plans
David Watson
Oil & Gas Projects Supplies Office,
Chief Executive
The oil and gas industry is relatively new in Vietnam. However, in recent years it has been developed considerably and now plays a very important role in the national economy. Since 1986, Vietnam has been an oil producing country, but it is still regarded as under-explored in terms of potential oil and gas opportunities.
Vietnam's government actively encourages foreign investment in its petroleum industry. To date, 27 production sharing contracts have been signed and others are expected in the near future.
PetroVietnam, the country's national oil company, was set up in 1977 to promote international co-operation for petroleum exploration in Vietnam. In 1992, it became directly accountable to the Prime Minister of the Socialist Republic of Vietnam.
In order to carry out the government's socio-economic strategy to the year 2000, PetroVietnam has been assigned the following tasks in oil and gas:
Speed up the work in the investigation, exploration and evaluation of oil and gas potential over the territory of Vietnam both on and offshore.
Early development and exploration of discovered fields with a view to raising the annual production output to 20-30 million tons of oil and 2-3 bcm of gas.
Construct and commission a refinery, an LPG processing plant, pipelines from the White Tiger and Dragon Fields for use in gas turbine power stations and in the production of nitrogen fertilisers, a petrochemical industry, a lubricating oil and asphalt processing factory.
Build oil and gas service bases in Vung Tau, Da Nang and Hai Phong capable of giving all kinds of services in the fields of exploration, exploitation, transportation and processing of oil and gas. Particular attention and priority will be given to the construction and assembly of drilling rigs and pipelines.
Develop the analytical, experimental and scientific techniques in research institutions.
Study and apply measures of environmental protection.
Promote the training of staff in all sectors in order to satisfy the ever-increasing demands of the oil and gas industry.
Exploration in Vietnam is in water depths of 100-1,000 ft and the weather conditions make the environment just as demanding as that in the North Sea. It is safe to assume that there will be similar requirements for services and equipment at all stages of exploration and production. Thus for the UK supplies industry with 25 years of experience behind it, Vietnam is potentially a very significant market.
Vietsovpetro has concentrated on developing the White Tiger Field which is currently producing around 120,000 b/d and the Dragon Field, which may now be onstream. It has been estimated that about 50 exploration and appraisal wells will be drilled offshore South Vietnam by the end of 1995, and the outcome is likley to confirm Vietnam's future as an oil and gas producer.
BP, in partnership with ONGC, has already discovered two gas fields in Block 6. Expectations are high for Block 15.2 (Japan Vietnam Petroleum Co), Blocks 1 and 2 (Petronas) and Blue Dragon (Mobil). This has generated considerable optimism for Vietnam's prospects as a major oil and gas producer in the region.
PetroVietnam's commitment to the oil and gas industry to the year 2000 ensures that there will be many opportunities for British companies in all sectors. Particular areas are repair and maintenance, project engineering, oil field products and all related services.
At present oil companies obtain their equipment from Singapore. This is expected to change as more oil is discovered offshore and Vung Tau, which is already showing signs of a boom, will become the Aberdeen of Vietnam. As there is little or no manufacture of oil-related products, the opportunities are endless.
During the past four years DTI-sponsored seminars and exhibitions have attracted many British companies to Vietnam. OSO has organised seminars in Hanoi and Vung Tau specifically targeted at the Vietnam offshore industry. These have been a great success.
The Energy Industries Council has successfully organised British participation in the last PetroVietnam Oil and Gas exhibition in October 1993. This year the EIC is returning to PetroVietnam '95, also mounting a trade mission to Hanoi, Vung Tau, and Ho Chi Minh City.
Copyright 1995 Offshore. All Rights Reserved.