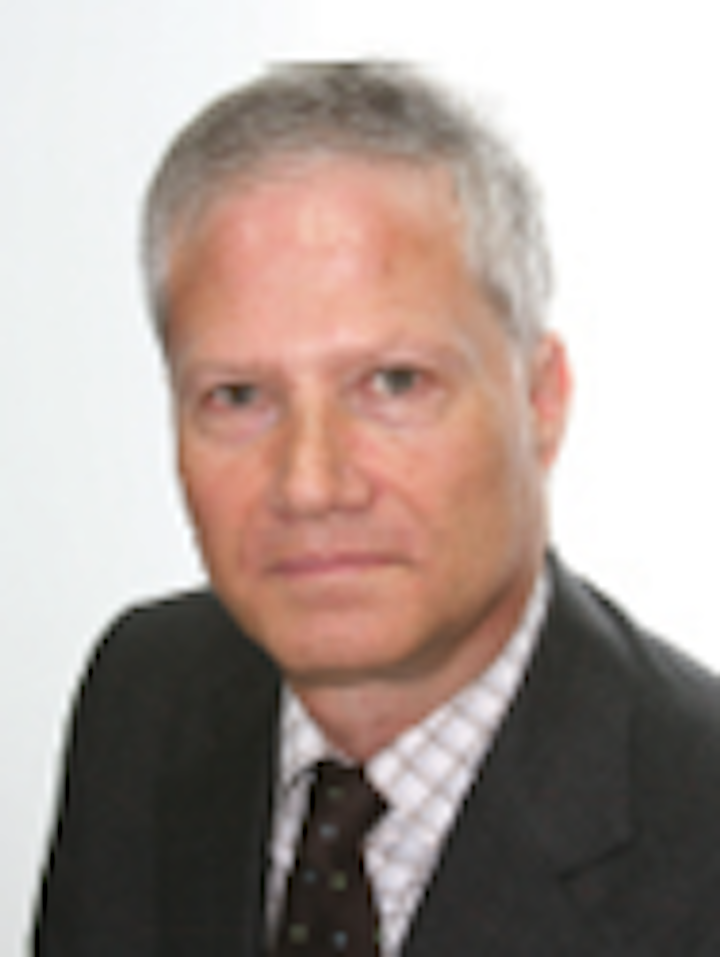 | | |
| --- | --- |
| | Jeremy Beckman London |
South America
Cairn Energy is in talks with Staatsolie on a production-sharing agreement for a license in the Demerara plateau offshore Suriname. Terms include acquisition of 2D and potentially 3D seismic data: the acreage has a conjugate margin to Senegal's deepwater area, where Cairn discovered the SNE oilfield.
•••
Ecuador has included the producing Amistad gas field in the Gulf of Guayaquil, currently under development by Petroecuador, in its latest bid round. The government is hoping to attract foreign investors to help boost the country's production.
•••
Statoil's newly awarded blocks offshore Brazil. (Courtesy Statoil)
Brazil's licensing agency ANP has awarded 22 offshore blocks in different basins to various consortia under the country's 15th bid round: 47 were on offer. According to analyst Wood Mackenzie, recent regulatory improvements helped attract a wider group of majors and large E&P companies, including NOCs.
Among those to comment on their awards, Shell secured three blocks in the Potiguar basin offshore northern Brazil, one as operator, and another operated block in the Campos basin. ExxonMobil gained shares in eight blocks, including operatorship of two blocks in the Santos area in partnership with Qatar Petroleum and two adjacent to existing holdings in the Sergipe-Alagoas area, with local company QGEP and Murphy Oil. ExxonMobil now plans to acquire over 4,000 sq km (1,544 sq mi) of 3D seismic this year over its Brazil concessions.
Petrobras was awarded seven blocks, including four prospective deepwater concessions in the Campos basin that the company claimed were among the most closely contested. It will also operate three blocks in the Potiguar basin close to its 2013 discovery Pitu, currently under assessment for a development. Statoil was assigned four blocks in the southern Campos basin near one of its existing concessions.
•••
Petrobras is offering its entire rights in concessions covering the producing Piranema and undeveloped Piranema fields in the deepwater Sergipe-Alagoas basin. Piranema has been averaging 4,000 b/d of oil, with all the produced gas re-injected.
•••
Chilean state-owned E&P concern ENAP and Argentina's YPF have reportedly committed to a $354-million program to increase gas and associated oil production offshore the Strait of Magellan in southern Argentine waters. The Magellanes area incremental project (PIAM) involves installation of a new export pipeline and further pipelines between the export pipelines and a new onshore treatment plant.
West Africa
BP has contracted McDermott International and Baker Hughes, a GE company to perform front-end engineering design (FEED) studies for the ultra-deepwater Tortue/Ahmeyim gas field development offshore Mauritania and Senegal. Initial phase definitions will focus on the subsea production system and subsea, umbilicals, risers and flowlines (SURF) scope. The contract could later be converted to a full EPCI award.
•••
Woodside Energy, the proposed operator of the SNE oilfield development offshore Senegal, has commissioned Wood to undertake subsea flow assurance, riser/umbilical and subsea flowline studies. According to the field's current operator Cairn Energy, the partners have launched a tender process for the FPSO and associated subsea infrastructure. Their preferred option is for a redeployed floater with a production capacity of around 100,000 b/d; they anticipate submitting the full development plan later this year.
•••
Eni has produced first oil from the Ochigufu field in block 15/06 offshore Angola: the location is 380 km (236 mi) northwest of Luanda in 1,300 m (4,265 ft) water depth. Ochigufu's wells are connected via subsea facilities to the Sangos production system and from there tied into the block's West HubN'Goma FPSO. At peak the field will add 25,000 b/d to current production.
•••
Tullow Oil has contracted Ocean Rig's deepwater drillshipPoseidon to drill the Cormorant prospect in license PEL 37 in the Walvis basin offshore Namibia, with September 1 the current spud date. Water depth at the site is around 550 m (1,804 ft), with similar turbidite fan prospects elsewhere in the concession.
Mediterranean Sea
Romanian contractor GSP has an EPCI/drilling contract for Energean Oil and Gas' current expansion program at the Prinos concession offshore western Greece. This will include a new unmanned wellhead platform (Lamda) and three subsea pipelines connected to the existing Prinos Delta platform. GSP will drill three wells from the Lamda location using the jackup GSP Jupiter, and will also manage preparations for start-up of the new facilities.
•••
In the Israeli sector, Energean has awarded TechnipFMC an integrated engineering, procurement, construction and installation contract for the Karish/Tanin gas field development, 90 km (56 mi) offshore in 1,750 m (5,741 ft) water depth. The contractor's scope covers the FPSO, subsea production and pipeline systems and the onshore pipeline and valve station at the receiving terminal onshore Israel. Sembcorp Marine in Singapore will construct the 227-m (745-ft) long floater which will have gas production capacity of 8 bcm/yr and which is due to be delivered in late 2020.
•••
Mubadala Petroleum has agreed to pay $934 million to Eni for a 10% interest in the deepwater Shorouk concession in Egyptian waters containing the giant Zohr gas field, which came onstream late last year. Other partners are Rosneft and BP: Zohr currently produces 400 MMcf/d.
Black Sea/Caspian Sea
Rosneft and Eni have finished drilling the first-ever deepwater exploration well in the Russian sector of the Black Sea, on the Maria prospect in the Zapadno-Chernomorskaya license. Water depth at the site was 2,109 m (6,919 ft), with a final depth of 5,265 m (17,273 ft).
The well penetrated a carbonate structure including a fractured reservoir within a 300-m (984-ft) interval likely to contain hydrocarbons, Rosneft said. The partners plan further exploration and appraisal of the area.
•••
BP has commissioned Subsea 7 to provide subsea inspection, repair and maintenance services over a five-year period to the Azeri-Chirag-Gunashli (ACG) and Shah Deniz fields in the Azeri sector of the Caspian Sea. The terms include the supply of a Life of Field support vessel equipped with various ROVs, also capable of light subsea construction and intervention.
Middle East
Sharjah-based fabricator Lamprell says all conditions have been fulfilled for the new International Maritime Company (IMI) to start commercial operations in eastern Saudi Arabia. This is a joint venture between Lamprell, Saudi Aramco, Hyundai Heavy Industries and the National Shipping Company of Saudi Arabia that involves establishing a new maritime yard at Ras Al Khair.
ARO Drilling has pledged to order 20 newbuild jackup rigs from the yard over the next decade, and the same contractor recently selected the LJ43 rig design co-developed by Lamprell and GustoMSC, which features a new type of BOP handling system.
•••
Total's farm-in awards offshore Abu Dhabi. (Courtesy Total)
ADNOC and Abu Dhabi's Supreme Petroleum Council have signed 40-year concession agreements with Total, Eni and OMV for various major offshore fields. Total paid $1.45 billion for a 20% interest in the new Umm Shaif and Nasr concessions, with associated production this year of 80,000 b/d from the Umm Shaif and Lower Zakum fields, 135 and 65 km (84 and 40 mi) offshore. ADNOC also plans to develop Umm Shaif's giant gas cap, targeting 500 MMcf/d.
Eni was awarded a 10% share of both these fields and a 5% stake in the Lower Zakum oil field, 65 km (40 mi) offshore, which began producing in 1967. OMV paid $1.5 billion for 20% of the concession containing the Satah Al Razboot and Umm Lulu fields and other satellites and associated infrastructure. These were the first new awards by ADNOC to majors under Abu Dhabi's offshore concession renewal process.
•••
Norwegian independent DNO plans to exit block 8 offshore Oman prior to expiry of the license early next year. It contains the country's sole producing offshore oilfields, Bukha and West Bukha, which averaged 4,484 boe/d combined in 2017.
•••
Iraq was reportedly due to stage a bidding round last month covering development of 11 fields along its borders with Iran and Kuwait. The blocks on offer were said to include the offshore Al-Khaleej Al-Arabi in the Persian Gulf off southern Iraq.
Asia/Pacific
The MMHE West Yard in Johor, Malaysia recently delivered the converted FSOBenchamas 2 to Chevron. This will operate at the latter's Benchamas field in the Gulf of Thailand. The vessel, with a storage capacity of 650,000 bbl, has a design life of 12 years without the need for drydocking.
•••
Sapura Exploration and Production (Sarawak) has produced first gas from the B15 field in the SK310 PSC area offshore Sarawak. This was also the company's first offshore development project. Main facilities comprise a processing platform with a 35-km (22-mi) export pipeline connected to the existing B11 infrastructure, for onward transmission to the Malaysia LNG (MLNG) complex at Bintulu.
•••
Sabah Shell Petroleum has awarded TechnipFMC and EPCI contract for the Gumusut-Kakap Phase 2 project offshore Sabah, Malaysia. This covers the full subsea production system and associated facilities.
Shell is also with Petronas and operator Mubadala Petroleum in the Pegaga gas field in 108 m (354 ft) of water in block SK320 offshore Sarawak. The partners have committed to a $1 billion-plus development involving an integrated central processing platform supported by an eight-legged jacket, designed to produce 550 MMcf/d of gas plus associated condensate: Saipem Fabrication has a letter of award for the EPCIC contract. Produced liquids will head to MLNG in Bintulu via a new 38-in. subsea pipeline.
•••
CNOOC has started production from the Wizhou 6-13 oilfield project in the Beibu Gulf in the South China Sea, in a water depth of around 35 m (115 ft). Development involved installation of a wellhead platform connected to existing facilities. Output should build to 9,400 b/d next year.
•••
INPEX plans to start the pre-FEED process for the Abadi onshore LNG project in Indonesia. This would involve harnessing gas from the Abadi field in the Masela block in the Arafura Sea, 150 km (93 mi) offshore Saumlaki, with water depths of 400-800 m (1,312-2,624 ft) for the proposed production/export facilities. If discussions with the authorities on a revised plan of development prove positive (the original proposal for an FLNG vessel was rejected), the company and partner Shell would perform other studies including FEED work ahead of a final investment decision.
Australasia
INPEX says commissioning is in the final stages for the Ichthys gas project offshore northwest Australia, but work has finished on the FPSO, subsea production system, the 890-km (553-mi) subsea gas export pipeline to Darwin, and the first train of the onshore liquefaction plant. All wells have been drilled for the start of production through the offshore central processing facilityIchthys Explorer.
The company has also secured a new exploration permit off Western Australia under Australia's 2017 Offshore Petroleum Exploration Acreage Release. The WA-533-P block, in 50-600 m (164-1,968 ft) water depth, is an extension of the onshore Canning basin which contains numerous oil and gas discoveries. INPEX hopes to find oil.
•••
OMV has agreed to acquire Shell's upstream business in New Zealand for $578 million. This includes controlling interests in the producing offshore Pohokura and Maui fields and associated infrastructure for storage and transportation. Maui, in 110 m (361 ft) of water, southwest of New Plymouth, is the country's largest gas, condensate and oil field, with facilities comprising two platforms.