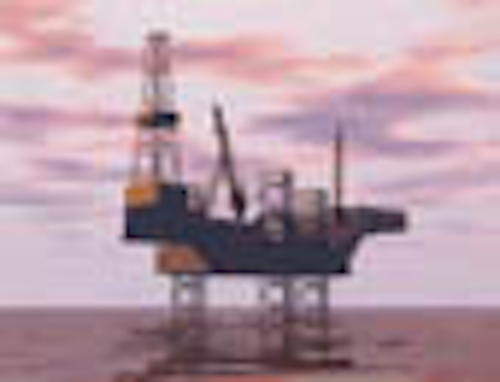 A JU 2000 jackup kit, containing proprietary Friede Goldman International designs, will be built on speculation (no contract), according to J. L. Holloway, the company's president. The event occurs only a week after the company made an initial public offering, which rose to almost double the company's estimated book value before cresting.
Pilot unionization may be on the way
Operators, contractors, and helicopter companies are watching an effort to unionize pilots in the US Gulf of Mexico take a first step. Offshore Logistics, the second-largest provider of offshore helicopter services to the US Gulf, will now have to negotiate with the Office and Professional Employees International Union after a successful union vote by the companies pilots.
Though the results of negotiations are not clear, the big question is whether unionization at Offshore Logistics will pave the way for unionization of pilots at Petroleum Helicopters (PHI), the largest service provider in the Gulf, and ERA, the Rowan-backed provider of specialty helicopter services.
Ultradeep blowout - from both sides
There currently is no plan for fighting a blowout in water depths beyond 6,000 ft (ultra-deepwater), according to experts with International Well Control, Wild Well Control, and Cudd Pressure Control, the three leaders in the well control business. Without experience or very expensive research, these companies say there is no way to prepare for such an event adequately. However, many drillers and operators have taken steps to moderate such an event.
Many well control veterans are resigned to the possibility that their first experience in ultradeep work will come not from research, but from an actual blowout. All three said they would welcome the opportunity to try and cap it. The problem, more than likely, will not be one of fighting a fire on the surface, but the size of the plume eventually emerging. (See article in this issue.)
Jackup kits will be built on spec
Holloway said that subsidiaries Friede & Goldman will design the structure and HAM Marine in Pascagoula, Mississippi will build it. Construction should begin on a second kit, also on speculation, before the first is complete. Holloway said he is not allowed to comment on any specific plans the company has for future growth because of the recent stock issue, but said he would be looking at vertical integration to help further streamline the construction process and pave the way for newbuilds when the time comes.
Deep Gulf joint venture formed
J. Ray McDermott and Aker Maritime Contractors have formed a joint venture to provide marine contracting services for deepwater drilling and development in the Gulf of Mexico. The JV is called Deep Gulf Contractors, owned 50% each by the two companies. The JV will focus on the installation of deepwater mooring systems for floating production facilities and mobile offshore drilling units, subsea templates, manifolds and foundations, flexible pipelines, jumpers and short run umbilicals, subsea conductors, free standing drilling and production risers, and float-over decks, as well as subsea production servicing and well intervention.
E&P Update:
Tatham Offshore will write down the costs associated with its oil and gas developments in Ship Shoal Block 331 and Ewing Banks Block 914, reflecting a $42 million reduction in fourth quarter estimates. Production related problems resulting from the completions of the three wellbores at Ship Shoal Block 331 have resulted in only a minimal amount of production from the property. The Ewing Bank Block 914 No. 2 well has been shut-in since May 1997 as a result of a downhole mechanical problem. The company is still evaluating potential workover or recompletion possibilities for the well.
GHP Exploration has purchased participation in two prospects in the Gulf of Mexico - a 15.5% working interest in a prospect near West Cameron Block 195 and a 10% working interest in West Cameron Block 18. Both will be operated by IP Petroleum. The WC 195 prospect is offset by the WC 196/197 field that has produced more than 160 bcf. The well is planned for a TD of 11,000 ft. WC 18 is adjacent to the WC 17/19 Miocene Fields with cumulative production of more than 87 bcf and 85 bcf, respectively. The well will be drilled to a TD of 16,000 ft.
Offshore Energy Development said its Viosca Knoll 35 No. 1 well is flowing at a rate of 3.3 MMcf/d at a flow tubing pressure of 390 psi. This 1,296 TD well is located offshore Alabama in the Gulf of Mexico and is being produced through Enron's platform and facilities in Viosca Knoll 124. OEDC owns 100% of Viosca Knoll 35. The Viosca Knoll 122 A-1 sidetrack, spudded last month has been completed and is flowing at a rate of 2.0 MMcf/d at a flowline pressure of 430 psi.
Petsec Energy has commenced production from its recently discovered West Cameron 461 field offshore Louisiana. Current gross output from West Cameron 461 No. 1 and No. 2 wells is 36 MMcf/d. This has increased Petsec's total Gulf of Mexico gross production rate to a record of more than 120 MMcf/d and 11,000 b/d.
Equitable Resources Energy Houston, found natural gas with South Marsh Island 39 No. 1 well. Drilled to 14,270 ft. TD, the well tapped 170 ft. of net pay from 8,530-10,070 ft. Operating problems prevented the use of electric logs below 10,070 ft, but hydrocarbon shows indicated deep potential.
Stone Energy has purchased an interest in Vermilion Block 255 for $36.6 million. The sellers are Aviara Energy, Forest Oil, and Total Minatome. The field consists of interests in four Vermilion blocks - 255, 256, 267, and 268 - and the working interests to be acquired range from 66.7% to 83.3%. Net cash flow from the property from April through July 1997 was estimated at $2.4 million. Eight platforms and 48 wells exist on the field, with 10 wells currently producing at the aggregate daily rates of approximately 1,500 b/d and 18 MMcf/d. Stone Energy is the field operator, and remaining interests in the property are owned by CNG Producing Co.
Copyright 1997 Oil & Gas Journal. All Rights Reserved.