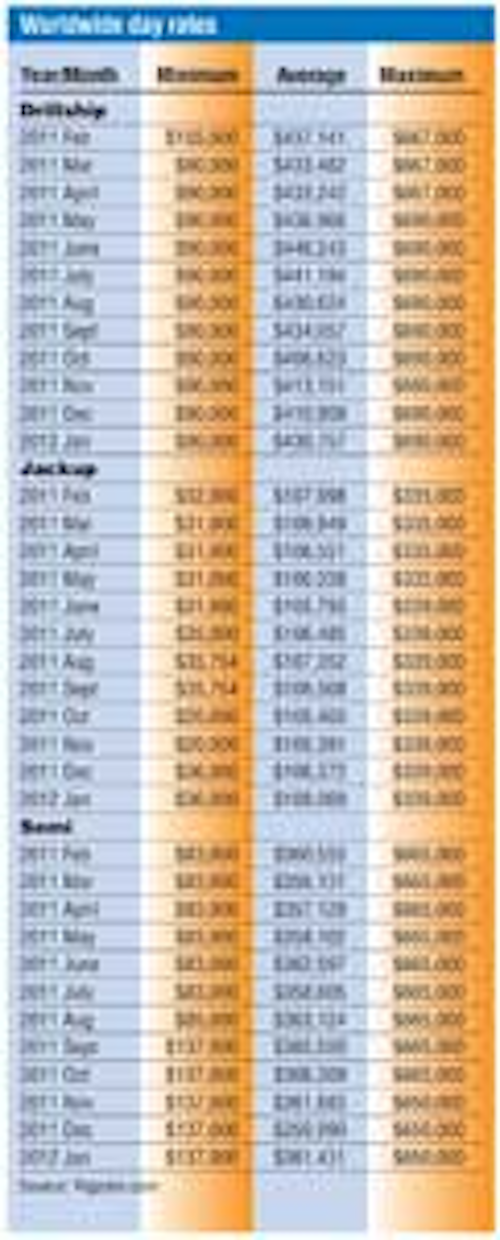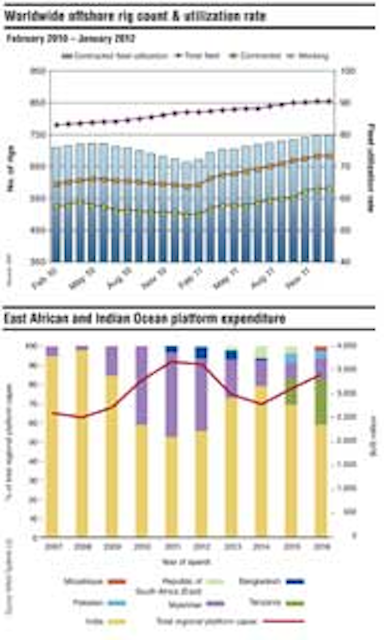 This month Infield Systems looks at the offshore platform sector within the East African market and the countries bordering the Indian Ocean. Within the next five years 90 platforms are expected to come onstream offshore India, Bangladesh, Myanmar, and off the east coast of South Africa, while operator expenditure on platform developments onstream after 2016 extends to several other countries.
Both South Asia and East Africa are dominated by national oil companies and independents, with the leading operators expected to be ONGC, holding a 36% share of expenditure during the 2012-2016 period, Reliance (12%) and Thailand's PTT (10%). This forecast is predominately driven by Indian developments, comprising about 3% of global platform capital expenditure during the period. Capital intensive projects in India's peak year of 2012 include ONGC's Mumbai Cluster FPSO, one of the country's three floating platform projects commencing before 2016. Offshore Myanmar projects are being driven by rising Chinese investments, as seen in the Daewoo International development of offshore blocks A1 and A3 during the period. Thailand's PTT is also expected to direct significant investment toward the Zawtika/Zatila field where both fixed and floating platforms are to be installed.
The decline in expenditure offshore Myanmar after 2012 begins to be offset by the end of the period by a rise in activity within the emerging East African markets of Tanzania and to a lesser extent Mozambique. The East African market, along with increasing prospectivity offshore South Africa, is expected to attract significant exploration activity over the next five years. With a series of promising discoveries, international oil companies are increasing investments in the region. Eni has announced a $50-billion investment plan in Mozambique following the giant Mamba-South find, while leading deepwater operator Petrobras is one of several undertaking explorations offshore Tanzania in 2012.
– Catarina Podevyn, Associate Analyst,Infield Systems Ltd.
More Offshore Issue Articles
Offshore Articles Archives
View Oil and Gas Articles on PennEnergy.com