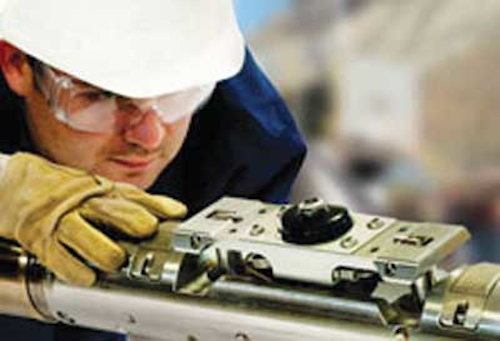 This will be a game-changing year for the oil and gas industry, at least in the North American region, according to a recent report by the Economist Intelligence Unit and GL Noble Denton.
The report found that despite the general status of the overall economy, the 200 industry board-level directors, influencers, and policymakers surveyed are optimistic and confident across the energy industry, both about the upstream and downstream.
Some of the highlights:
82% of respondents are highly or somewhat confident about business outlook, as compared to 76% last year
66% of respondents plan to invest more over the next 12 months
41% of industry professionals expect to see increased investment in exploration activities over the next year, with only 4.3% anticipating a decline
North America is now on top of the opportunity list because of the success of shale gas, the return of drilling in the Gulf of Mexico, and greater certainty over regulatory activity.
There remains a caveat, however. If global economic conditions deteriorate, oil and gas companies will have to scale back their spending where they can do so without creating damage to their wider portfolios, according to the report.
Other key findings:
Rising operating costs emerge as the top barrier to growth. More than 50% of respondents say that they expect an increase in wages over the next 12 months
54% of respondents also expect the cost of contractors to increase.
Risk remains a key challenge. An overwhelming majority of respondents – 82% – either strongly or somewhat agree that regulatory issues have become more important in the post-Macondo period. Increasing regulation is regarded by more than 30% as the main challenge for their company over the next 12 months.
Skills shortages are becoming more acute. According to the Economist Intelligence Unit's research, this issue comes out of the survey as one of the major obstacles to growth over the next 12 months. Last year, skills issues came fifth on the list of barriers and were only identified as a top three issue by 25% of respondents. This year, the issue has risen to second on the list, and has been identified as a key barrier by 34%.
Keppel, ConocoPhillips to design ice-worthy jackup for Arctic
Keppel Offshore & Marine Technology Centre (KOMtech), a design and engineering arm of Keppel Offshore & Marine (Keppel O&M), and ConocoPhillips are jointly designing a first-of-its-kind ice-worthy jackup rig to operate in one of the harshest marine frontiers, the arctic seas.
The jackup will have dual cantilevers to optimize drilling operations within a limited time window.
The rig will be capable of operating in a self-sustained manner for 14 days and will be equipped with a hull that is designed for towing in ice. It is also designed to resist the impacts from multi-year ice floes and ridges, as well as withstand a certain level of ice thickness.
The joint design project is expected to be completed by end 2013.
In 2008, Keppel O&M's wholly-owned subsidiary, Keppel Singmarine, broke into the arctic market by delivering the first pair of icebreakers built in the tropics of Asia to Lukoil-Kaliningradmorneft.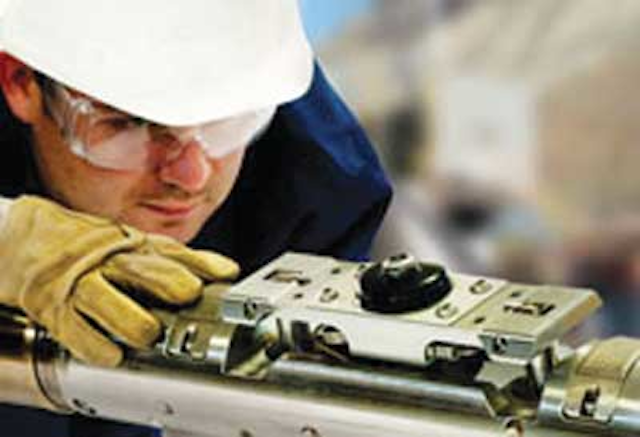 Schlumberger has announced the availability of its new high-temperature formation sampling and pressure system. Rated to 450ºF (232º C) the tool provides accurate pressure gradients and overall data quality not achievable by conventional high-temperature formation tester tools. The dynamically controlled pressure pretest system enables precise control of volume and drawdown rates, making pressure testing possible in tight formations common in HP/HT reservoirs, the company says.
Drilling activity down 34% across UK continental shelf
Offshore drilling activity across northwest Europe fell 12% in 2011, with 122 exploration and appraisal wells drilled across the region, compared to 139 in 2010, according to an end of year review released by Deloitte.
Indications are, however, that activity will increase going forward.
The report, which documents drilling, licensing, field developments, and new field start ups in northwest Europe's oil and gas industry throughout 2011, shows that the UK continental shelf (UKCS) experienced a 34% decrease in drilling activity year on year with a total of 49 wells spudded compared to 74 in 2010.
This level of drilling is the lowest since 2003 and represents a 37% drop on the average number of wells begun each year for the last decade.
The trend in the UK is very different from the rest of northwest Europe, however, with the Netherlands, Denmark, and Greenland experiencing levels either above or equal to the previous year. Norway saw the largest increase with a 12% rise from 2010.
The report, by analysts at Deloitte's Petroleum Services Group, shows:
New field start ups continued to drop across both the UK and Norway
New field development approvals rose
Deal activity similar to 2010 but down 25% from 2009
Farm-ins remain the most common type of deal, accounting for 53% of all activity
New players and companies are entering the UK, Norway, and Ireland following the latest licensing rounds.
"The low activity on the UKCS is not what we would normally expect in a year when the average monthly Brent oil price has remained well above $100 per barrel," said Graham Sadler, managing director of Deloitte's Petroleum Services Group. "However, the downward trend is the result of a number of factors rather than any one single issue."
Despite this, the report shows there has been a continued appetite for investment in the UK with a larger number of significant development projects granted approval during 2011.
"This is a sign of companies looking to get the best return on their investment by monetizing their assets during a period of sustained high oil price. The same trend can be observed in Norway with an increase in the number of development plans granted approval during 2011," added Sadler.
Moving into 2012, he said, it is unclear whether levels of exploration and appraisal drilling will return to pre-2011 levels as the current factors driving decision making may continue to have an influence, along with the limited number of outstanding well commitments still to be met from the UK's 25th and 26th licensing rounds, which may see levels continue to remain low in the next few years.
"We would however expect to see additional investment coming on-stream in the months ahead and a number of field developments pushed forward," he said.
More Offshore Issue Articles
Offshore Articles Archives
View Oil and Gas Articles on PennEnergy.com