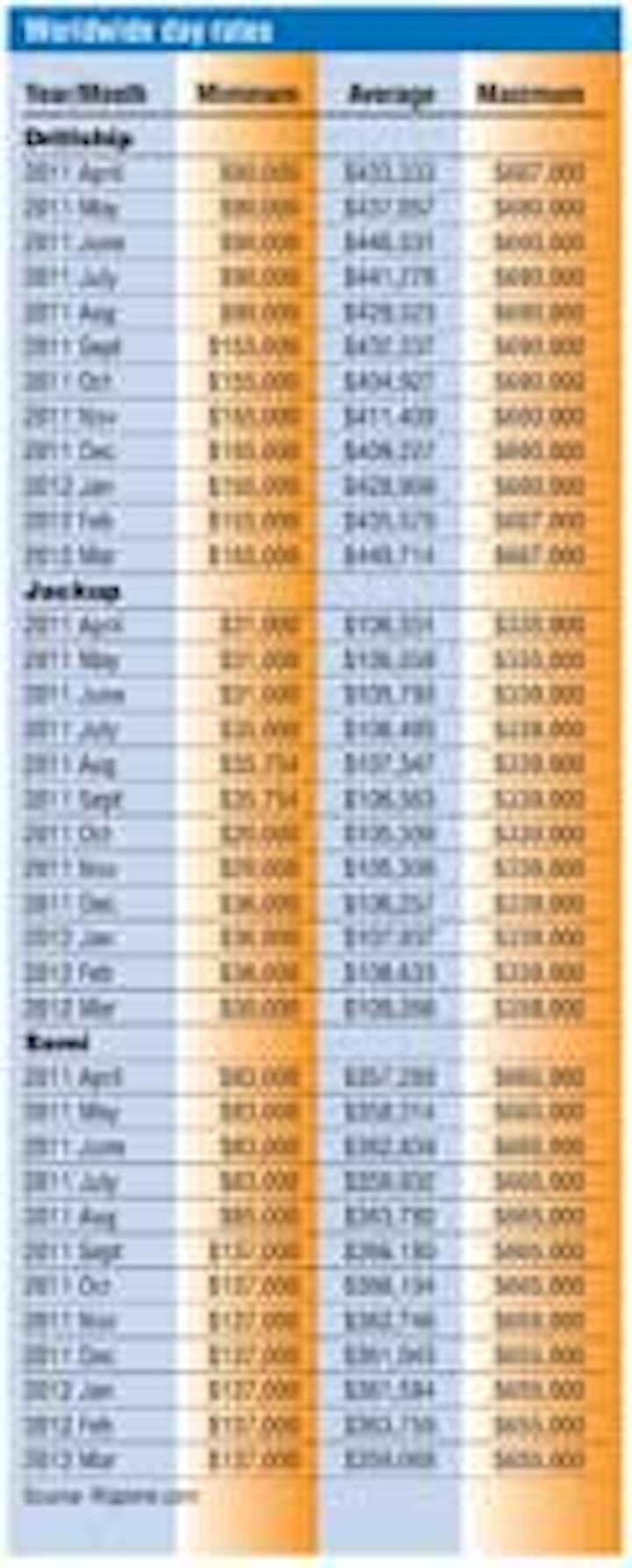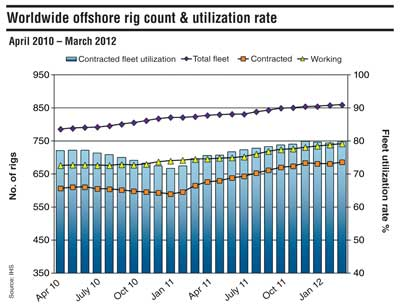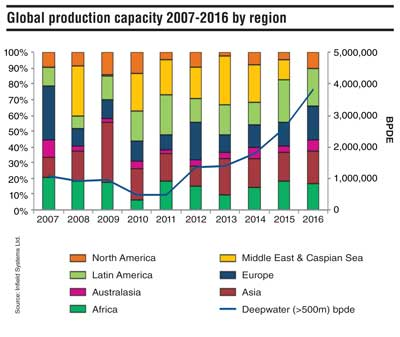 Over the next five years the Middle East and Caspian region is expected to hold the largest share of offshore global oil and gas production, followed by Latin America at 19%. In both regions national oil companies are driving development. Saudi Aramco's Manifa Phase 2 and the National Iranian Oil Co.'s South Pars are the largest prospects to enter production offshore Middle East. In Latin America, Petrobras is expected to lead global deepwater production during the timeframe, developing fields such as the presalt Sapinhoa North (BM-S-9) (Ex Guara), and phases 1-3 of the giant Lula prospect. Indeed, with a global share of 36% of oil and gas production (bpde) onstream during the period, national oil companies are expected to play a vital role in field development going forward. Simultaneously, independent companies, such as Noble, with prospects offshore Israel and the Mediterranean, Lukoil, with its Caspian Sea prospects, and Tullow offshore Ghana, are also expected to hold an increasing share of production.
Africa comprises a 14% share of production going toward 2016, with the largest field developments anticipated to be Total's deepwater Egina and Usan, offshore Nigeria. Infield Systems also expects developments offshore East Africa (Tanzania) to commence, while exploration within this area is to continue to rise substantially going forward. Developments within the European region are to be led by Norway's Statoil, including the Johan Sverdrup field, to be developed via a fixed platform, and the giant deepwater Luva. Asia is forecast to comprise 17% of additional production capacity during the forthcoming five years, with 85% of developments located at water depths less than 500 m (1,640 ft). Offshore Australasia, ExxonMobil's giant Jansz gas field development is due onstream in 2014. Within the North American region, the Gulf of Mexico is to comprise 65% of new production onstream. With a resumption of drilling activities, the largest project on the horizon looks likely to be ExxonMobil's Hadrian North at a water depth of 2,250 m (7,380 ft).
– Catarina Podevyn, Associate Analyst, Infield Systems Ltd.
More Offshore Issue Articles
Offshore Articles Archives
View Oil and Gas Articles on PennEnergy.com